Massage is good for business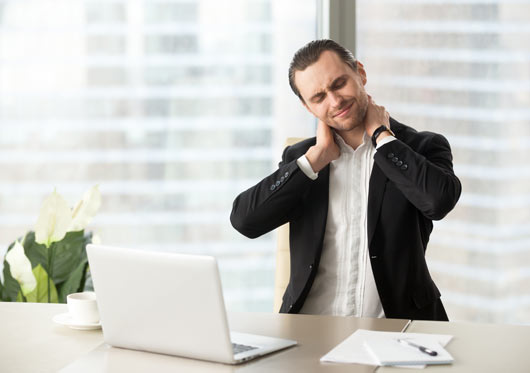 Shivani Gupta
Endota Spas
Many people still view massage as a luxury item – something you have when on an overseas holiday. But massage is increasingly seen as an important part of people's health and wellbeing regime just like eating well and exercising. Many business leaders now realise the benefits of massage for themselves and their staff. Massage isn't about pampering, it is about improving productivity. An investment in massage is cost effective given the benefits it can have on employee output and reductions in absenteeism and sick leave.
Here's five ways massage benefits business
Spark creative ideas and boost productivity.
Research has validated the positive effects of massage therapy on job performance and mental alertness resulting in improved accuracy.
We constantly ask leaders and staff to think outside the square but always don't create the right environment to effect that behaviour. Sometimes people need to stop their mind and relax in order to solve a problem or think of a better solution. For the past 20 years, there have been numerous studies linking massage to improved brainpower and productivity. It is common sense that if you are in a better mood you are more likely to be energetic, productive and work effectively with others. Getting a good night's sleep is vital for wellbeing and productivity. And, you guessed it, studies show massage helps people to sleep better as well as helping those who have trouble comfortably resting.
Ease stress
The business world is fast-paced and stressful. Stress is a major cause of absenteeism, sick leave and presenteeism in Australian workplaces. Health insurer Medibank Private estimated in 2008 that workplace stress was costing the Australian economy $14.81 billion a year. Stress related presenteeism and absenteeism are directly costing Australian employers $10.11 billion a year. Almost a decade ago now, the study estimated 3.2 days per worker were lost each year through workplace stress. Those figures will have increased. According to the Mayo Clinic and a number of other studies, massage has proven to be an effective treatment for reducing people's stress levels. It can also help people experiencing anxiety and depression.
Reduce pain and boost immune systems
Massage helps in reducing repetitive musculoskeletal injuries and other injuries. This means massage can be a cost saver to business with fewer workers' compensation claims and lower sick leave rates. Helping people staff to stay well and healthy has increasingly become something businesses invest in through
gym memberships and workplace programs to encourage healthy eating and exercise. Massage is something business should consider incorporating into such programs. A study by the Cedars-Sinai Medical Centre found people who received Swedish massage showed changes in their immune system responses after the sessions. Massage also counteracts all the sitting people now do in their daily work lives, easing back pain, another common workplace injury.
A better staff or client reward
Massage makes for a powerful and smart addition to staff incentive and rewards programs. You are not only rewarding people with something they will appreciate and want to use but also giving them something that will benefit the business too.
It also is a great alternative to wine, chocolates or flowers for those customers or clients to whom you want to send a thank you or an apology. If you've caused a customer stress, what better way to say sorry than with something that helps take their stress away.
Choose the right massage
Massage is a skill and getting incorrect massage may cause harm. Use trained, qualified massage providers. Many providers can offer in house massage and also offer corporate rates and programs. For example endota spas in the Hunter offers bonus vouchers for bulk purchases by businesses.
Sometimes solutions to business problems have been sitting under our noses for a long time. When you are looking at ways to boost productivity in your workplace, one solution may be to invest in a practice that has been used since ancient times.
Other Articles from this issue
A report from the 2018 Front End of Innovation conference held on 23-16 April in Boston, USA.
Hunter-based community housing provider Compass Housing has won a major tender to manage 335 social and affordable hou...
A Hunter lawyer is behind a new, Australian first, App to help those in the construction industry to get paid.
On 27 November in Sydney at the NSW Tourism Awards the Hunter Valley celebrated with wins from Margan Wines & Restaurant...