HUNTER TAFE STUDENTS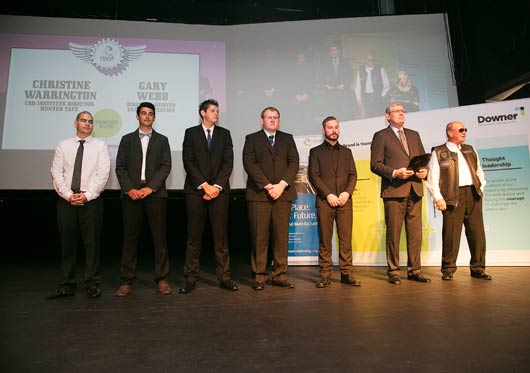 The Board of HMA continues to utilise some funds toward a scholarship for potential or existing TAFE students who are planning or are currently undertaking a course which is directly related to the manufacturing industry.
The scholarships are open to any student who is undertaking a course directly related to manufacturing, is committed to a career in the manufacturing industry, shows a passion for engineering and manufacturing.
The value of the scholarship is $10,000 per year to be distributed to up to five students. The scholarship is for 1 year only, but recipients are eligible to receive scholarships in consecutive years, subject to continuing to meet selection criteria.
This year five local students were recognised for their commitment to the manufacturing industry. Hunter TAFE students Anthony Cook, Elliott Danks, Tom Miller, Kevin Smith and Joseph Stroud were awarded with the HMA Board TAFE Scholarships valued at $2,000 each.
The Scholarships are awarded to Hunter TAFE students undertaking a course directly relating to manufacturing in fields such as electrotechnology, electronics and engineering. The awards recognise the commitment to education and passion demonstrated by these individuals to pursue a career in the local industry.
Established in 2009 and sponsored by the HMA Board the Scholarships provide students with financial support and encouragement to continue to succeed and further their education within their chosen career area.
The HMA Board Scholarships are a part of the overall annual awards and focus on developing and supporting local talent, and encouraging students to pursue careers within the local manufacturing industry.
Hunter TAFE students across other disciplines were also involved in the HMA event providing students the opportunity to practically apply their skills. Certificate IV in Screen and Media students produced an awards video that was screened at the event, Certificate III in Events students assisted with event management and the 2015 trophy design was produced by students studying industrial design and fine arts.
Other Articles from this issue
Winners of the 2015 NEWi Awards for Digital Creativity have been announced following a rigorous and thorough judging pro...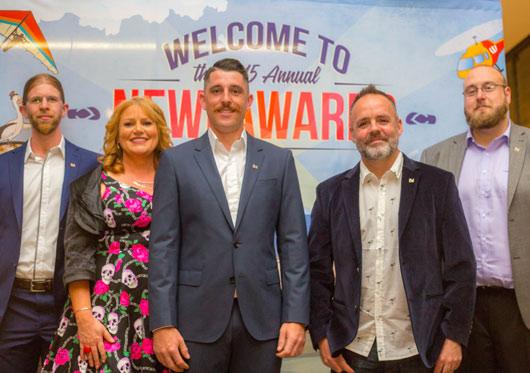 Three University of Newcastle (UON) research leaders are among the distinguished health and medical scientists elected a...
OEM Banlaw have made their name from their high performance dry-break refuelling and hydraulics products.
Minister for Defence Kevin Andrews MP formally opened Lockheed Martin Australia's new facilities at the Williamtown Aero...