Hunter research turns spotlight on manufacturing
The Hunter Valley Research Foundation (HVRF) flagged new research into regional competitiveness, focusing on the Hunter manufacturing sector, at its economic breakfast in June.
HVRF have made manufacturing the initial focus for their broader regional competitiveness research because of the sector's significant contribution to regional employment (10%) and economy, and current challenges, with around 8,000 manufacturing jobs lost in the Hunter between 2011 and 2013.
Reflecting the national scene, manufacturers in the Hunter face fierce competition due to globalisation, technological change, the high Australian dollar, productivity challenges and skills shortages in some areas. They also confront the challenge of small firms (SMEs) in small markets, with most (87%) Hunter manufacturing firms employing fewer than 20 people.
However, HVRF's Hunter business innovation survey shows that our regional manufacturers are drivers of innovation.
Between 2009 and 2013, 23 percent of Hunter firms surveyed who had introduced goods or services that were new to the world were manufacturers (from the goods-producing sector). Further, 63 percent of manufacturing firms who had introduced new goods and services had developed them entirely in-house, demonstrating their investment in research and development.
HVRF's Regional Competitiveness – Manufacturing research began by identifying the key issues for the Hunter, through analysis of global and national trends, talking to key industry groups, and in-depth interviews with some of our local, innovative manufacturers.
This first stage of research identified key characteristics of success, including seeking market niches especially in global value chains, value-adding services to products, and taking advantage of Australia's geography adjacent to Asian markets and distant from northern hemisphere competitors.
HVRF is working in partnership with key industry groups to identify new areas for action, recognising that change can be slow for manufacturers seeking to innovate, with big capital investments often involved and limited resources available.
The research will seek to refine the key themes in the Hunter, particularly in relation to SMEs, conduct interviews and a survey, build an understanding of firms' gaps in knowledge, capabilities and capacities, and identify ways to address these gaps.
In six months' time they aim to produce a road-map for improvement and targeted regional initiatives, clear recommendations for policy makers, and an ongoing program for monitoring the status of the Hunter's manufacturing industry.
Other Articles from this issue
For many businesses, your most important asset is not the obvious physical assets but the key person or persons, and thi...
A revolutionary landscape computing project on Darby Street, "Kaooma", is currently the frontrunner in the Internet of T...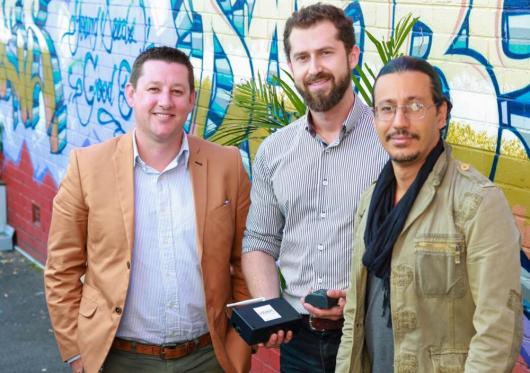 Hunter Sports High has been in disrepair since the Newcastle Earthquake in 1989.
Innovation is crucial to the Hunter region's future prosperity.