Hunter Region well insulated from Sydney's apartment building cycle
Craig Jennion
Driven by a surge in apartment building, new dwelling construction reached an all-time high in Australia last year. But the boom is now over and we expect that detached house starts will fall back by 10% over the remaining years of this decade.
The real adjustment is anticipated to be on the multi-unit side, which grew sharply in recent years and is projected to see a 40% reduction in new starts from its peak. The shrinkage in the number of new dwelling starts will represent a challenge for the residential building industry.
The Hunter Region, which has seen less of the boom in new apartment building, is more insulated from the unfolding downturn compared with metro areas within Sydney and Melbourne.
The Hunter Region shared in the nation's recent new home building upturn: between 2012 and 2016, new dwelling approvals rose by 56% locally and the multi-unit's share of the total rose from 21% to 42% over the same period.
In contrast to new home building activity, the renovations market in Australia experienced very difficult conditions in recent years involving a sharp contraction in the volume of activity.
Renovations activity has been recovering at a modest pace over recent times in most parts of Australia.
In the case of the Hunter Region, the official data clearly suggest that the market is moving firmly in the right direction. Over the year to July 2017, a total of $155.5 million in renovations work was approved by local authorities. This was 6.3% up on 12 months earlier, much stronger than the average rate of growth in the renovations market nationally. These figures capture only approvals for renovations jobs substantial enough to require local authority approval – a huge amount of renovations work does not require any approval at all and the total size of the home renovations market in the Hunter Region is therefore considerably larger than $155 million registered in approvals.
Despite the growth of very recent times, conditions have not always been so favourable for the Hunter Region's renovations market. Approvals actually peaked back in the 12 months to October 2014 at $175.6 million and contracted by some 22.8 per cent between then and early 2016 – we're still a good bit off returning to previous high points. With new dwelling construction set to move backwards over the next few years, a growing renovations market is set to become more important in supporting the residential building industry.
There are a number of reasons to be optimistic about the home renovations activity over the next few years. Even if they were to start rising, interest rates would still be at low levels by historic standards, something which is favourable to those borrowing for large renovations work. In this vein, the large gains in dwelling prices over recent years have deepened the bank of home equity available to borrow against for any such renovations work.
Renovations jobs tend to be more intensively concentrated amongst detached houses in the 15 to 40 year age group. Fortunately, the stock of such houses is set to increase steadily in the Hunter over the next decade, providing a firm basis for growth in the local renovations market. Assuming the economic backdrop remains reasonably favourable, there is a lot to suggest that demand for home renovations work has considerable mileage in the tank.
Other Articles from this issue
There is a common misconception within Hunter councils and the property industry in general about what a private subdivi...
The environment in which small businesses operate is changing dramatically – or to use a phrase that is entering our ver...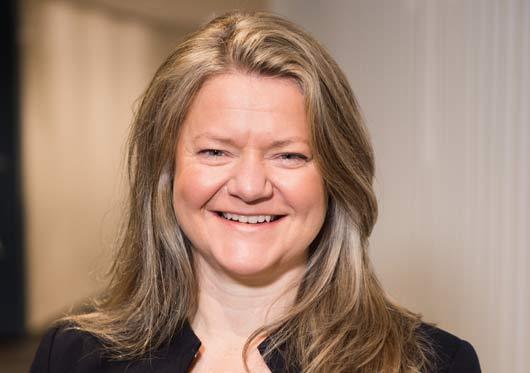 Defence's maintenance contract with Boeing Defence Australia for the F/A-18A/B Classic Hornet aircraft fleet has been ex...
FlyPelican has announced six additional flights per week on their popular Canberra service to meet growing passenger dem...