Ground-breaking technology on display at SingularityU Australia Summit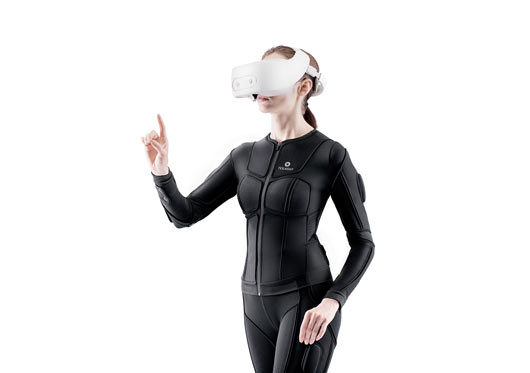 Teslasuit
Science and technology are the forefront of everyday human life and transforming the way we live and interpret reality.
Significant breakthroughs in health and biology, communication and entertainment have redefined knowledge in these categories and have paved the way for future discoveries and inventions. Full haptic suits that mimic real fire situations, cancer research acceleration with 3D bioprinting of living cells, and research on how to slow down or reverse the ageing process are some of these tech breakthroughs.
It may seem that these remarkable developments are a science fiction fantasy, but they already exist, and are being showcased at SingularityU Australia Summit on 22-23O October.
These technologies have the power to overcome the world's greatest challenges while simultaneously creating positive social change. Many of the world's greatest challenges are also the world's biggest business opportunities.
Technology is accelerating at an exponential rate, in ways that were once thought impossible. The need to shift our mindset from an industrial era of scarcity and linear thinking to one of abundance and exponential thinking is more urgent than ever.
The SingularityU Australia Summit aims to educate, empower and excite individuals and organisations on breakthrough technologies which are transforming all aspects of human life.
The Tech Hub and Stage at the Summit will showcase a variety of exponential technologies, which can be touched, seen and experienced in a fully immersive way. Here's a sneak peak of just a few of the amazing technologies:
Teslasuit: full body haptic feedback platform for rehab, training, gaming and beyond.
The Teslasuit has the ability to transfer sensation from virtual reality to a human body through electrical impulses controlled by a mini computer (control unit) with an advanced motion
capture system on board.
This incredible technology can be used for rehabilitation, athletics and training.
Rastrum by Inventia Life Science:rapid 3D bioprinting of living biological structures
RASTRUM is a 3D bioprinter of living biological structures. The platform, which won the 2019 Good Design Award of the Year, is used to accelerate the discovery of drugs for cancer and other diseases by enabling high-throughput testing with printed 3D tissues that model real biology.
Garvan and Oxford Nanopore Technologies: democratising genomics with real-time hand-held DNA sequencers
Affordable, portable and real-time DNA sequencing technology is now available to the masses, be it for medical, personal, or professional use. These portable sequencers made by Oxford Nanopore may offer new levels of access to genetic health data through the doctor, lab or even as far out as space! Oxford Nanopore's MinION device has been used aboard the International Space Station.
UTS Computational Intelligence and Brain Computer Interface Centre
The UTS Computational Intelligence and Brain Computer Interface Centre is developing mobile sensing technology to measure brain activity using non-invasive methods. Brain and other physiological signals are read to assess human cognitive states. Dr Avinash Singh will be demonstrating the latest in brain computer interface research from UTS.
UNSW School of Medical Sciences: research on medicines that may one day prevent old age diseases… or even ageing
Why do our bodies decline as we grow old? Why does ageing cause disease? Can we slow aging or even reverse it? By tackling these questions, the UNSW School of Medical Sciences aims to develop medicines that may one day prevent and/or treat diseases of old age, with a single therapy.
Their ultimate goal is to allow people to live healthier, diseasefree lives.
Psykinetic: world's first eye controlled music tech and advanced communication devices for people with disabilities
Psykinetic founded by Biomedical Engineer Dr Jordan Nyugen, is re-imagining and re-defining the boundary between human and machine. One of their inventions is eye-controlled technology which allows the user to control devices with their eyes including computers, moving devices such as wheelchairs and more. Now Psykinetic is working on other eye-controlled devices such as an inclusive Appstore called StarGaze. They are also developing music, communication, games, and video streaming to be controlled by alternative interfaces to assist in improving independence for people with disability.
BindiMaps: augmenting the navigation experience of visually impaired people through smart technology
BindiMaps will be showcasing their new technology that augments the navigation experience of those who are visually impaired. A mobile app is used to locate users precisely in indoor spaces and employs a simple, natural-language audio system to describe where users are and what's around them, along with the best way to get to their chosen destination.
BindiMaps does this using a network of Bluetooth beacons, a sophisticated mapping and route-guidance system, and smartphone sensors. 
Faethm AI: globally unique platform that is the world's data source for the Fourth Industrial Revolution
Want to predict the impact of emerging technology on any job, workforce, company, industry, location or economy? Faethm AI is a SaaS platform that blends proprietary analytics with client data to predict this information. It enables companies and governments to answer: which emerging technologies will have the biggest impact on my organisation and when; plus how will this impact manifest itself across my workforce.
Future Faqtory: empowering people with knowledge and technology to stay ahead of the curve
The Future Faqtory, led by futurists Skeeve Stevens and Shanti Korporaal, is designed to facilitate curiosity, creativity, innovation, future technology and learning. It is a rugged venue that is functional and enticing to the creative mind. The Future Faqtory is home to businesses that empower clients with the knowledge and technology they need to keep up to date and ahead of the curve. Future Faqtory will be demoing the latest in wearables, implantables, immersive technologies and robotics.
Other Articles from this issue
Female high school students with a passion for science, technology, engineering and mathematics (STEM) gathered on 7 A...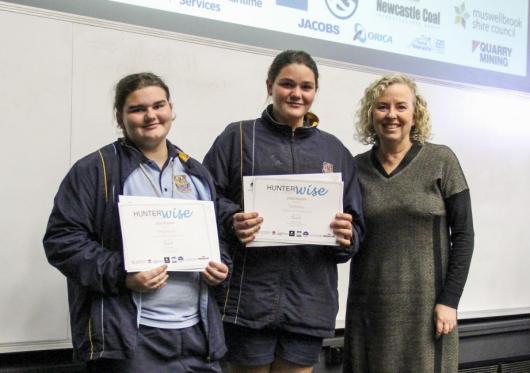 Lake Macquarie City Council has welcomed State Government legislation aimed at fast-tracking redevelopment of the former...
Get Smart Promo, a locally based Promotional Products and Branded Merchandise specialist, cleaned up with three awards ...
Ai Group has won a Federal Government contract to support business with access to training in order to better succeed in...