Get on top of new aged care changes
Bruce Killingly
JSA Group
When you think about it, aged care touches the lives of most Australians and many businesses. More than one million people receive aged care services, with more than half a million people receiving support at home. Our aged care system employs around
350,000 staff across approximately 2,100 aged care providers.
The Federal Government has made some wide ranging reforms to its funding support and consumer payments for aged care services effective July 1. Older Australians, their families and carers, and businesses supporting the aged care sector need to
learn more about and act on these changes.
The changes are largely to the means testing of both aged care accommodation and in-home aged care services. The Government has designed the changes and other earlier reforms to make the system "more affordable and sustainable". That means making people who have a capacity to pay, contribute more towards the cost of their aged care, reducing the burden on the taxpayer.
The changes will have significant impacts on older Hunter residents, leaving many more out of pocket.
A single means test will assess a person's assets and their income to determine their capacity to contribute towards their cost of accommodation and care. In most cases, residents will pay the advertised market price published by the aged care facility.
The means testing of in-home care is now formalised and set by Centrelink rather than by the service provider.
There are a number of misconceptions about the changes. The family home is not included in any means test provided a spouse or relative giving care and receiving Centrelink income support remains living there. Aged care facilities, with the exception of those providing extra services, still need to maintain a ratio of people who pay towards the cost of their accommodation, and those who are financially disadvantaged.
People currently living in aged care facilities or receiving in home aged care services are not affected by the changes until they change their arrangements. However, simply adding an extra service or moving to a higher level of service for in-home care constitutes a change.
Another complication for people is the new means tested fee can be large. It is capped at $25,000 a year, but an aged care facility could charge up to $188 per day. Some asset rich residents may not have enough cash flow to cover such payments.
The changes are complex so it is important to get proper advice.
For further information contact JSA Group on (02) 4908 0999, email brucek@jsagroup.com.au or visit www.jsagroup.com.au
At a glance: the new system
• A single means test of both income and assets (including overseas-owned) to assess a person's contribution to residential and in-home aged care services.
• The resident's assessed contribution is allocated first to accommodation costs and then towards ongoing cost of care.
• The former home is still exempt if a "protected person" is living there.
• Full pensioners don't pay anything in addition to the basic fee paid by everyone who receives in-home care
Other Articles from this issue
Mines Rescue has released an updated manual on 'Mines Rescue, Gas Detection and Emergency Preparedness'.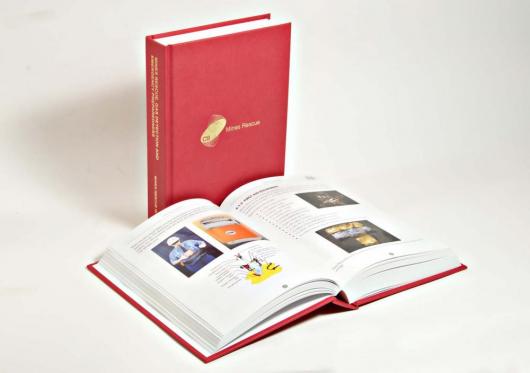 Small-to-medium sized businesses are only using 40% of their IT system's full capabilities.
Hunter high school teachers and principals had the opportunity to learn from one of Australia's foremost education exper...