Exellence in Export of Manufactured Goods Partnered by NSW Department of Industry
The Export of Manufactured Goods Awards was won by
Dywidag International Pty Ltd (DSI)
who provided an excellent application highlighting their success in export through a wide range of diverse export markets, in Asia and beyond. They have dedicated staff to assist with export activities in these markets and in finding new markets.
DSI is focusing on markets that they can be the most competitive in and provide quality over price. This has contributed the growth in these markets.
Their export strategy is clear, careful and well researched, concentrating on resolving market challenges and focusing on markets that show the best prospects and growth.
Their key achievements also include opening an office in Indonesia, ongoing commercial visits and onsite training programs.
The key to DSI's success is through careful market penetration, focus on export markets with the best profits, 24 hour customer support and customized warehouse facilities mean that DSI have huge potential to continue to sustain current markets and grow new export markets into the future.
Other Articles from this issue
Dywidag Systems International Pty Ltd took out this award for 2015.
The Newcastle Tourism Industry Group (NTIG), in partnership with Newcastle City Council, has launched its Visitor Econo...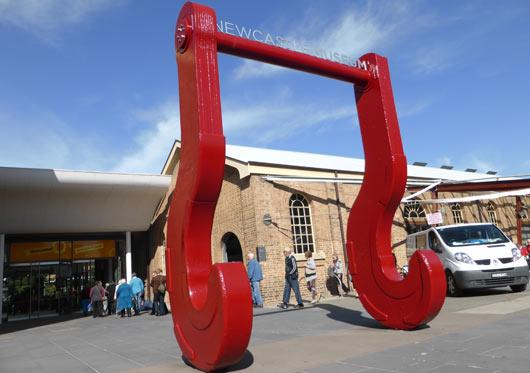 All capital projects are scrutinised through a form of business case process prior to commencement.