Customisation key to future of workforce training
With an objective to build a world class workforce Peabody Energy engaged Hunter TAFE in late 2013 to develop and deliver a customised training program to its WAMBO Mine staff.
In just two years, the WAMBO Mine training project has seen more than 400 Peabody employees obtain formal industry recognised qualifications in the organisation's bid to ensure all employees hold a minimum certificate three qualification.
The project was developed in direct response to a growing need to improve skills across the mining industry. As a result the ground breaking project has helped WAMBO Mine lead the way in workforce training and development.
With a key priority to minimise impact to mine production operations, a two phased approach was adopted to recognise prior training, skills and experience whilst ensuring that the qualifications met modern industry skill, knowledge and compliance requirements.
The result was a collaborative training project between WAMBO Mines, Australian Apprenticeships Centre (ABL) and Hunter TAFE that provided a customised on-site training program that ensured minimal disruption to business as usual. Hunter TAFE Teacher, Albert Sherry said the collaboration between Hunter TAFE's Mining and Business departments was essential in being able to develop a customised program that would deliver the desired training outcomes.
"The program's success is due to cooperation between WAMBO, ABL and Hunter TAFE and the commitment of WAMBO's training department to provide mine staff with quality training," said Mr Sherry.
To date more than 415 Peabody employees have successfully completed formal qualifications with a further 48 employees expected to complete their training within the next two years.
The qualifications delivered included Resource Processing,Surface Extraction Operations, Underground Coal Operations,Warehousing, Frontline Management, Business and Business Administration.
Other Articles from this issue
Established in 2004 by sister, brother/wife family combination Bev, Stephen and Ginny, Classic Blinds and Shutters now ...
Portable Safety Cam (PSC) was established in 2010 in Newcastle NSW. The product was developed after being approached by...
The Board of HMA continues to utilise some funds toward a scholarship for potential or existing TAFE students who are ...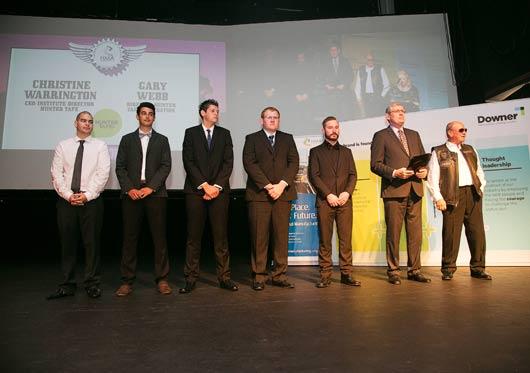 The recent Australian Cricket controversy may have been about ball tampering and alleged cheating, however what came int...