APP Corporation appointed to new Armidale Hospital
APP Corporation (APP) has been appointed as Project Manager for the $60M Armidale Hospital redevelopment project. The appointment was made by Health Infrastructure NSW (HI) and announced by the Member for the Northern Tablelands, Adam Marshall MP on 8 October.
In launching the schematic design for the Armidale Rural Referral Hospital recently, Mr Marshall referenced APP's appointment as part of the lead design team, which also includes Wilde and Woollard and Building Studio Architects.
The redevelopment will comprise a mix of new and redeveloped facilities including a new emergency department, a new critical care unit, new in-patient ward, new operating theatres and a new sterilizing unit. APP's Regional General Manager for Northern NSW Gillian Geraghty is looking forward to expanding APP's presence in the Northern Tablelands, following the establishment of a permanent office in Tamworth in 2013.
Ms Geraghty commented: "APP has worked in and around the Northern Tablelands for several years, and our role as Project Manager on the Tamworth Health Service redevelopment provided us the opportunity to establish a dedicated office to this region. We are already part of the local community and employ local expertise that is supported by a national business of over 300 professionals".
APP's appointment to Armidale Hospital follows on from their recent engagement to deliver MultiPurpose Service Health centres at Bonalbo, Coolah and Rylstone.
Construction on Armidale is expected to commence in 2016, with completion expected in 2018.
Other Articles from this issue
In 1990 China and India contributed approximately 10% of global GDP. By 2010 this number had risen to 20%. By 2020 the ...
Newcastle is receiving growing interest as a cruise ship stopover, bringing thousands of visitors and millions of dollar...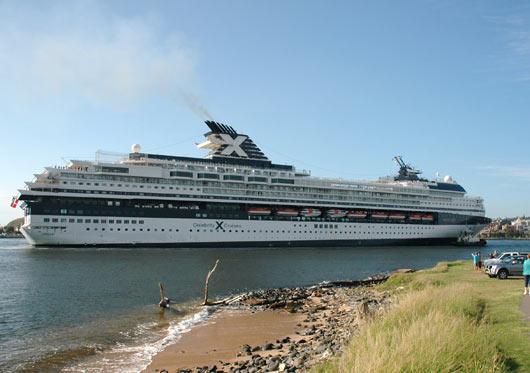 Quality Hotel NOAHS's On the Beach has reopened after repairs and renovations following the storm that devastated Newcas...
The cost of the worker compensation insurance premium can be a sizable expense to the business and impact on the busines...