Workshopping confidence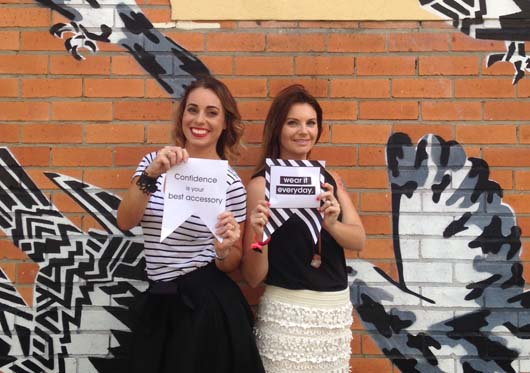 Newcastle's newest collaboration, The Confidence Collective is hosting its very first workshop on Saturday 14th March. The Confidence Collective aims to create a tribe of confident women one session at a time. The mission is to grow the collective; empowering women to embrace their uniqueness, share their stories and promote self-love, acceptance and confidence to others. Created by high school friends, Lauren Devine and Rebecca Lawson; the workshop involves helping women discover the power of combining both external appearance with positive mindset training to unleash their true potential.
Lauren, a life coach, will share her expert advice on how to create a confident mindset through proven techniques to remove limiting beliefs that could be holding women back.  Rebecca, a make-up artist will demonstrate how to maximise each women's natural features to get them positively glowing. The pair has huge aspirations to grow The Confidence Collective to a national and international level, however, to begin, Newcastle women will be the first to experience this dynamic duo in action.
Tickets for this event are now sold out. Don't despair, they will be working on another workshop in the near future so please head to the Eventbrite link and register your name on the wait list www.eventbrite.com/e/the-confidence-collective-workshop-tickets-15464188805
Business advice coming to Maitland on Monday 22nd September
Guest speakers will be Lawrie McKinna, CEO of the Newcastle Jets, Scott Miller, Head Coach and past international Joel G...
A full program of events has been announced for the Hunter Coal Festival, running in the second half of March.
The sky over Lake Macquarie will soon be filled with some of the world's best pilots, racing at speeds of over 400 kilom...