Winners showcase the valley's business excellence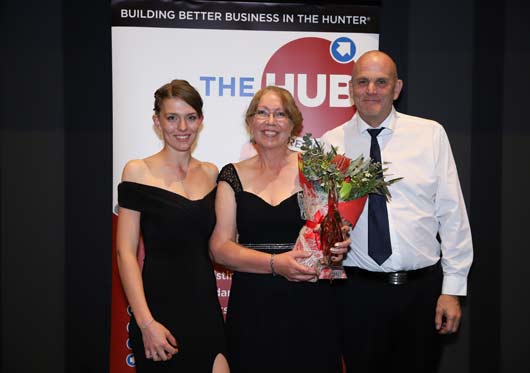 Representatives from Palfreyman Chartered Accountants
Seventy finalists from over 100 businesses from across the Hunter Valley competed for the four major awards and 14 category awards at the 26th annual Hunter Region Business Excellence Awards heal at Cessnock Leagues Club on Friday, September 20.
For the second year an entrant from the Professional Services category was not only winner of their category, but also overall winner of the Business of the Year – Palfreyman Chartered Accountants located in Cessnock, who provide a wide range of accountancy and financial planning services. Simone Palfreyman was our 2018 Business Woman of the Year. Although it was a close race between the four finalists that included The Garis Group of Hamilton, Hunter Pet Motel from Elderslie and Gymnastics 21 for the second year in a row as well. These businesses received the highest overall scores by all judges due to their first-class operations, excellent customer service and outstanding products and services.
Other major awards went to - Young Entrepreneur Jessica Rodgers of Explore and Soar which is an occupational therapy organisation working with anyone to reach their highest potential, but particularly children and young adults. Business Woman Sarah-Jane Dunford of Riskology, a boutique safety consultancy. Sarah-Jane is also involved in the community including founding the Hunter Safety Awards, founding chair Hunter Branch of the Safety Institute of Australia, founding chair of the National Safety Awards for the Safety Institute of Australia, founder NSW Regional Safety Conference and Expo and the list goes on. A truly impressive woman. And finally Business Leader went to an inspirational man Peter Kirkwood of Kirkwoods Institute of Karate. Not only does Peter support his family through his business but he has numerous awards from ISKA, his association. He is also passionate about standing up for the underdog and works with domestic violence victims, bullying victims and those with mental and physical disabilities, through various programs, giving much of his time at no cost to help gain (or regain) confidence. Perter also started a NFP organisation to assist his karate students to be able to compete in martial arts competitions both nationally and internationally, who would not otherwise be able to go.
The awards are the initiative of Hunter Region Business Hub.
This year was the 26th anniversary of these prestigious awards, which are one of the longest running in the Hunter. They continue to demonstrate the resilience, confidence and professionalism in our local economy. The Hub are grateful for the organisations that sponsor and support the event each and every year to keep these awards going.
The Hub's manager Kerry Hallett said each year she is amazed by the quality of businesses that enter the Awards, so many new entrants are received each and every year. We're so lucky to have so many fantastic businesses on our doorstep. "This year was no exception.
All of the finalists were exceptional businesses in their overall operations, service, products, presentation and customer service," she said. "On the night, it was great to see everyone – businesses owners, staff, supporters and sponsors – mingling, connecting and supporting each other.
Kerry added that "We know there are many good businesses in our region through those that enter the awards, however, we also know that is only fraction of the organisations pursing excellence in the region. We can see why the Hunter is a great place to live and work."
If you would like to contribute to the success of the 27th annual Hunter Region Business Excellence Awards in 2020 email
reception@huntervalleyhub.com.au
to find out more about sponsorship opportunities.
Other Articles from this issue
A new park in the heart of Newcastle was opened on 1 October, transforming the former Civic Railway Station into a new g...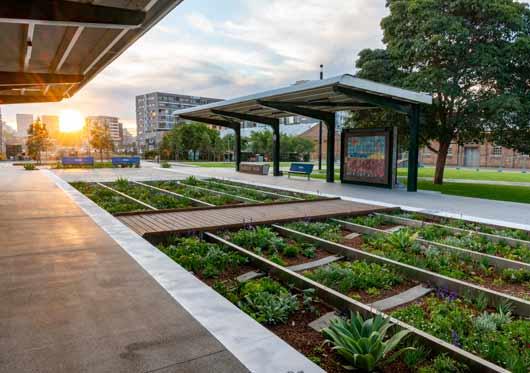 A new $35 million Australian Research Council (ARC) Centre of Excellence based at the University of Newcastle will make...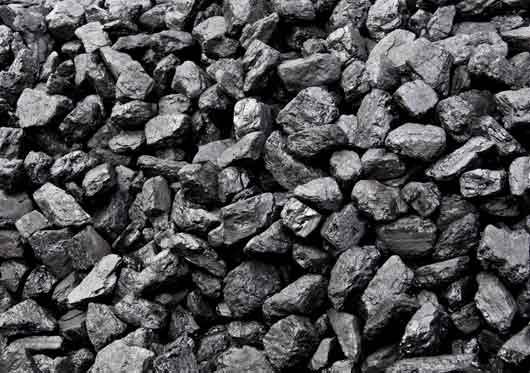 Now that the aircraft has arrived and operations are underway, the Hunter Defence Support Network (HDSN ) is working wit...