WHO Printing supports Environmental Award Winner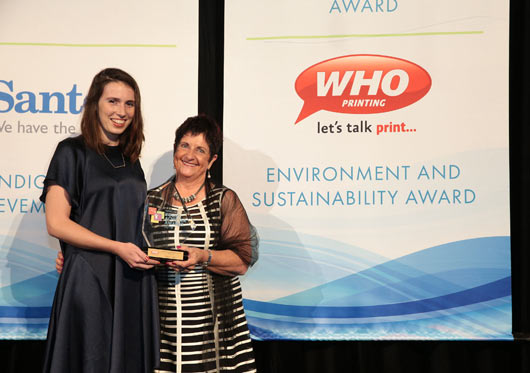 Grace Liley and Helen Ogle
Grace Liley has won the prestigious WHO Printing Environment and Sustainability Award in the 2016 NSW/ACT Young Achiever Awards.
Grace won the award from a strong field of nominees and was one of seven category winners announced on 1 April at the Gala Awards night held at the SMC Conference and Function Centre.
Helen Ogle, Director of WHO Printing, presented the award to Grace at the awards night with over 300 guests in attendance. Grace was later announced as the overall 2016 NSW/ACT Young Achiever of the Year, chosen from seven category winners.
Grace Liley, 23 of Blakehurst is the NSW Coordinator for the Australian Youth Climate Coalition, volunteering up to three days and two nights each week. During 2015, she coordinated a program called 'Youth Decide', facilitating large groups of volunteers to educate 5,000 school students on sustainability and climate change. Grace was also manager of the youth section for Sydney's People's Climate March, constituting a crowd of 45,000.
Sponsorship of the award is part of WHO Printing's ongoing commitment to the environment. Along with the recycling of materials used in the printing process and constant evaluation of sustainable business practices, WHO has recently installed an 80 kW solar system on the roof of their factory in Mayfield West that reduced their power consumption by 30%.
Other Articles from this issue
The launch of the 2016 Hunter Manufacturing Awards Inc. (HMA) nomination period was held on 6 April.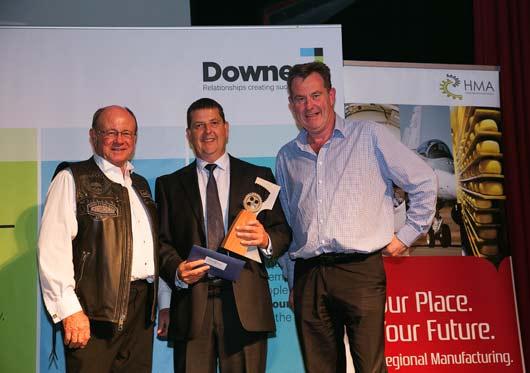 Business innovation program, The Rippler Effect is a trailblazing five-month course comprising a series of workshops and...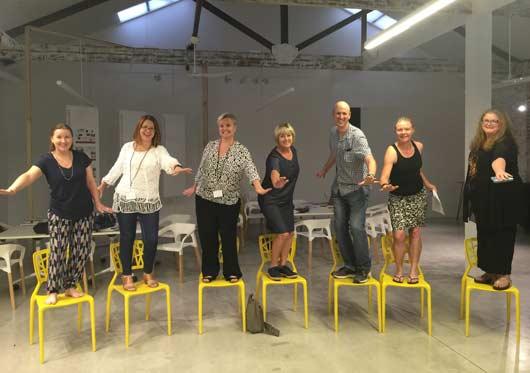 When rearranging work structures, introducing new technology or moving office change management is often seen as the sil...
NSW has some of the best minerals deposits in the world, and the more we know about them the better we can understand th...