Who owns a 'LinkedIn' profile – the employee or employer?
Emma Wolfenden
Baker Love Lawyers
Many people believe that anything they do on social media is a private matter, and of no concern to his or her employer. There are circumstances where social media conduct is incompatible with the duties the employee owes to his or her employer, and may give rise to an employee's dismissal.
Late last year, the Fair Work Commission (FWC) upheld an architecture company's decision to dismiss an employee after he attempted to solicit his employer's clients through the professional social networking site 'LinkedIn', in an effort to expand his own private enterprise.
Facts of the case
The employee commenced work with the employer in a senior role in 2011. Prior to commencement, he informed the employer that he intended to continue carrying out private design work in his own time.
In January 2013 the employee sent a group email to a number of his connections on LinkedIn. In the email, the employee explained he had been carrying out private work and was now seeking to expand his practice over 2013. He stated that one of the advantages of working with a new company is that clients are able to access "prior big business experience at small business rates".
One of the email recipients contacted the employee's supervisor, and the following morning that supervisor informed the employee he was being summarily dismissed for breach of his employment contract. The employee filed an unfair dismissal claim with FWC.
Findings
It was held that the employee was intending to set up a business that could be, albeit in some small way, in opposition to his employer. Further, he was soliciting work from the current clients of his employer.
By sending an email in those terms, the FWC found that the employee had breached his fundamental employment obligations to his employer, by deliberately and actively soliciting the employer's clients for his own business. It was held that such conduct was inconsistent with the continuation of the employee's contract of employment and amounted to serious misconduct. Given that the employee was a "relatively senior" employee with a reasonable degree of autonomy, the FWC found that the employee had a duty to promote the employer's interests to those clients and not the employee's own interests.
Tips for Employers
 1. Social Media Policy - All workplaces should have a social media policy that addresses the ownership of social media contacts. Work related social media contacts should be clearly noted as distinct from personal contacts. It is also important that employers effectively communicate the policy to employees and are able to demonstrate having done so.
 2. Be Proactive - The ownership of social media accounts and contacts made by an employee should be addressed at the commencement of employment and updated throughout the duration of the relationship. Those employers intending to assert ownership over contacts and/or profiles should communicate that intention to employees.
 3. Agreement as Condition of Employment - All employees utilising corporate social media accounts should sign an agreement as a condition of their employment stating, inter alia, that the employer owns the social media account and associated contacts, the employer has access to the account at all times, and all social media accounts (including login details and passwords) must be relinquished at cessation of employment.
 4. Restrictive Covenants - Contracts of employment should include non-solicitation restrictive covenants and any severance agreements should have a specific reference to online networking. Any restrictive covenant should not go further than what is necessary to protect the employer's interests.
Conclusion
Employers need a balanced approach to the ownership of social media accounts and contacts made by an employee during their employment. If the purpose of an account is personal, it might be considered unreasonable for an employer to assert ownership. However, if the profile is primarily for business purposes, such as when social media marketers, executives and salespeople use social media for company business, the employer may have a stronger argument.
The best and easiest way to protect social media assets is to address the issue from the outset of the employment relationship.
Other Articles from this issue
The key to good business finance management is of course good planning, budgeting and reporting.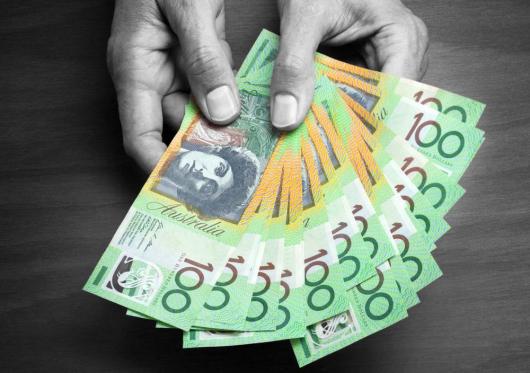 Australia-China Theme Parks have released extensive plans a Chinese Cultural Theme Park
A partnership between Hunter TAFE and the Mai-Wel Group that will deliver additional skills training opportunities for p...
Small business is a tough gig whichever way you cut it.