When a "discount" on electricity may actually cost you more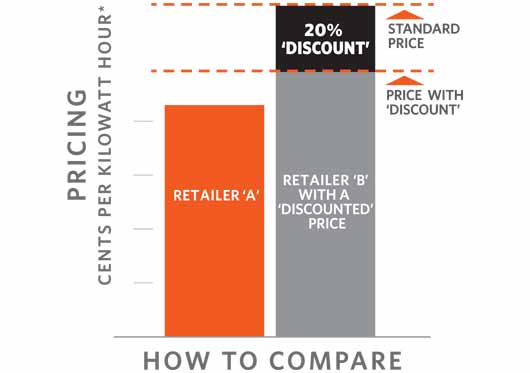 Local businesses are being urged to take a closer look at 'discounted' electricity offers before signing up as they don't always represent the best value for money according to ERM Business Energy, Australia's fourth largest electricity retailer1.
"For example, a 25 per cent discount from one retailer may represent a better saving than a 30 per cent discount from another retailer. This is because the electricity prices being discounted are not the same - a retailer offering a higher discount may have a higher starting price than a retailer offering a lower discount, or even no discount at all," Sales Manager, Mr Peter Bennett said.
Mr Bennett believes confusion stems from a common misconception that electricity prices are set by government, but this hasn't been the case since deregulation.
"Electricity prices are set by energy retailers and rates can vary considerably between retailers, so it pays to do some research," he said.
"Don't be fooled by the size of discounts. To make an accurate comparison for your business, focus on the price per kilowatthour shown in cents, as this is the best way to measure the real cost of your electricity."
"At ERM Business Energy, our pricing is straightforward and competitive. There are no gimmicks or discounts on inflated base prices, just our best price and, unlike some of our competitors, we don't charge exit fees or early termination fees if customers break their contracts," he said.
It's not all about price though. ERM Business Energy specialises in energy for businesses, not households, and understands the importance of retaining customers by consistently offering quality customer service.
"We have dedicated Business Account Management and Business-Only Sales Specialists focussing on the things that matter to business and, as a result, ERM Business Energy has been voted number one for customer satisfaction for four years running2," he said.
1 Based on volume of electricity sold to customers.
2 Utility Market Intelligence (UMI) survey of large customers of major electricity retailers by independent research company NTF Group in 2011, 2012, 2013 and 2014.
*Cents per kilowatt hour is the only way to measure the real cost of your electricity and to accurately compare prices.
Other Articles from this issue
The Bloomfield Group and Glencore Plc have signed binding agreements to acquire the Integra coal mine complex from Vale ...
A one-stop online shop for businesses in the Cessnock local government area has been launched.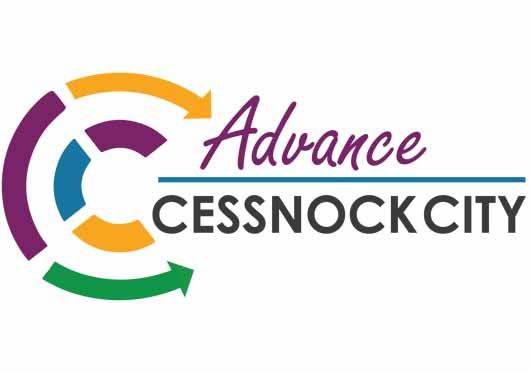 Australia's prosperity is more connected than ever to developments in the global economy. Our trade with the world is eq...
A collective that was inspired by the team at Newcastle creative agency Out of the Square (OOTS), will provide a suite o...