What's your strategy for staff social media use?
Elizabeth Radley
Moray & Agnew
Common sense use of social media by staff members is not something an employer can take for granted. Every business should be proactive in setting the required standard with a good management strategy for staff social media use and HR practitioners can be instrumental in making this happen.
A robust social media policy is the first step. From a risk management perspective if your organisation does not yet have one there is no (more) time to lose. If you do already have a policy in place, does it:
• cover the use of personal devices (such as smart phones and tablets) during work hours?
• establish boundaries (if reasonable use at work is permitted) and set out consequences for excessive use which impacts on work performance?
• make it clear who has authority to post online content on behalf of the employer, and that only those with authority may do so?
• clearly state what behaviours are prohibited, both in and out of work hours?
• in relation to open-access posting (for example, on Twitter or blog sites), require employees include an account disclaimer stating the views expressed are their own and not those of their employer, without naming the organisation? (Otherwise those posts could still be returned in a simple Google search of your business name.)
Beyond the policy implementation stage, supervisors and managers play a crucial role in monitoring behaviour at the workplace and helping to ensure compliance. A managers' handbook or toolkit training program is a good place for HR to reinforce this message. You might also want to confirm some specific requirements as to each manager's own conduct, such as not listing job vacancies on social media (unless approved), and remind them that searching social networking sites for information about job applicants could lead to potential problems – for instance, where a decision maker discovers information about a person's carer's responsibilities, disability, sexuality or other attributes protected by anti-discrimination laws.
It could also be useful to cover whether the employer agrees to managers awarding endorsements on LinkedIn, especially for exemployees which might be seen as similar to providing a reference, and whether it is appropriate to befriend or link in with team members, including the potential perils of connecting with some but not others (such as the risk of claims of social exclusion, which can be a form of bullying behaviour).
Bear in mind that, as with changes in technology, new social media platforms can emerge quickly. Even after you have implemented a management strategy for staff social media use, frequent review by HR needs to remain a top priority to ensure it remains current and relevant in order to protect the business, its people and its brand.
Other Articles from this issue
The mining sector has reached a new five-year low, with confidence levels likely to take years to recover, according to ...
Awabakal Newcastle Aboriginal Co-operative has unveiled major refurbishments to its Aboriginal Primary Health Care Centr...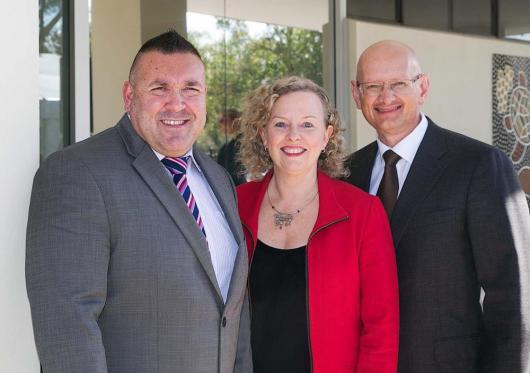 At the end of July the Upper Hunter Mining Dialogue Grazing Study moved into its next phase
The principal of PRDnationwide Newcastle has been ranked as the top real estate agent in regional Australia.