UON ranked number one in Australia for its age
The University of Newcastle (UON) has been recognised for performing well, in what is for universities, a relatively short time period.
The Times Higher Education (THE) '100 under 50' measure the performance of higher education institutions across the world that are under 50 years of age across teaching, research, citations, industry income and international outlook.
THE ranked the University of Newcastle number 1 in Australia and number 28 in the world.
The Vice-Chancellor, Professor Caroline McMillen said "The Times Higher Education '100 under 50' ranks dynamic young universities that take 'decades rather than centuries' to join the world's best, "In just under 50 years, UON has built a remarkable track record of success by building research strengths, engaging with industry and working with outstanding international universities."
Professor McMillen also said that Australia had a relatively young university sector and that investment in young universities on an upward trajectory for performance was an investment in the future of Australia's higher education system, and in the future innovation, productivity and skills capacity of Australia.
"Many of our younger universities are located outside capital cities. By continuing to build the capacity of our top performing young universities, we are fuelling economic growth and productivity in our regions and investing in their future."
Other Articles from this issue
Pegasus has established a national head office in Newcastle, integrating services that have been fragmented in the past,...
Midal Cables commenced in 1977 as a joint partnership between Intersteel, Bahrain and Olex Cables, Australia.
Hedweld has announced that the Trilift product range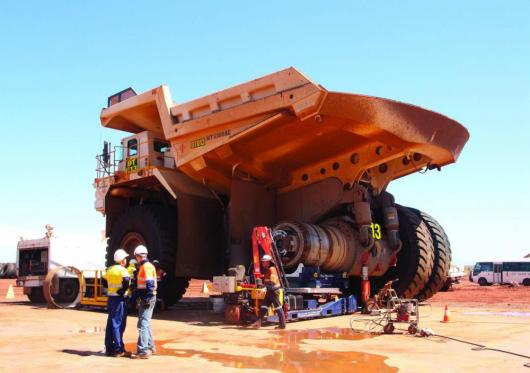 As part of the Upper Hunter Economic Diversification Project, an Upper Hunter Workforce Plan Coordinator has been appoin...