Trevor Kratzmann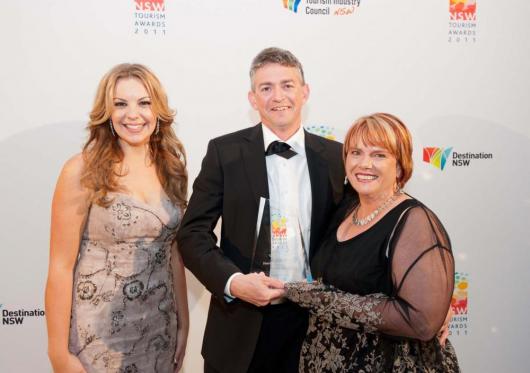 What's your current role and title?
I'm Managing Director of Nygreta Pty Ltd and my wife Joanne is the other Managing Director. My primary roles include corporate governance, financial management, human resource management, marketing, public relations, and conference co-ordinating.
Throughout your working life, what job have you enjoyed most?
That's a tough one, but owning and managing the Scone Motor Inn would have to be the most enjoyable and rewarding.
We get to meet and interact with some amazing people on a daily basis, and talk about the wonderful part of the world we call home. Joanne and I made the ultimate tree change in 2007 selling up our beautiful home in Brisbane to purchase what was then the "Folly Foot Motel", often referred to as the "Faulty Towers" of the Upper Hunter. Over the past 7 years we have transformed it into a 4 star multi-award winning business, and have won a total of 7 Regional, 3 State, and 5 National awards.
In business or personally who or what do you find inspiring?
I would have to say family. My parents worked hard in manual jobs to give me and my sisters every opportunity to succeed in life. My wife Joanne and her family are also amazing people and gave us our first insights into the tourist industry, they operate two Tourist Parks and in 2006 I relieved them over the Christmas holidays which planted the seed for our tree change. Joanne's Mum and Dad both now in their 70's could still work longer and harder than almost anyone I know, other than my wife.
What advice would you give someone following in your professional shoes?
We put in around 60 hours or more a week so you have to take time out and look after yourself to prevent burn out. My next piece of advice would be to learn Chinese or Indian. NSW is already seeing a surge in visitors from these two countries, especially China, which will increase exponentially over the next decade.
How would you like to see our region develop over the next decade?
In my opinion, the biggest challenge for the region is finding a balance between the mining, agriculture and tourist industries. I think they all have a vital role to play in the future economic prosperity of the Hunter over the next decade. I believe the Upper Hunter is often seen as the poor cousin of Newcastle and the Wine Country when it comes to tourism and I would like to think the Upper Hunter is an emerging destination, but we need to see more involvement by local businesses, and recognition of the importance of the visitor economy or tourism to the region. The Hunter Expressway was a great start, we are already seeing increased visitation from the lower Hunter and Sydney. My top 3 projects for the Upper Hunter over the next decade would be the Scone level crossing bypass, horse riding experience and equine centre in Scone, and a sealed road over Barrington Tops between Gloucester and Scone.
Tell us something that most people wouldn't know about you.
My first venture into private enterprise was as a mobile DJ at age 16, but for 20 years prior to moving to Scone my main career was as a Registered Nurse. I continued to do the odd shift at Scone Hospital up until 2011. This is why I said it was tough choice for which job I enjoyed most throughout my career, my time as a Nurse was also very enjoyable.
Do you have a favourite line from a film? And can you quote it without using google?
One of the favourite quotes in our household is said by the character Verne in the movie Over the Hedge, "my tails tingling". For Verne it was a sign something was not right, for us, our living and bedrooms are directly above the entrance to the Motel so it generally means the night bell is about to ring. Our floor vibrates gently when a car stops under the entrance, as well as when the coal trains pass through town.
Other Articles from this issue
The University of Newcastle's (UON) $19.4 million Tamworth Education Centre is a state-of-the-art education and research...
Australia's start-ups are embracing online technology and are more confident of their revenue growth
Apprentice To Business Owner program (AtoB) is being offered by The Business Centre (Newcastle region).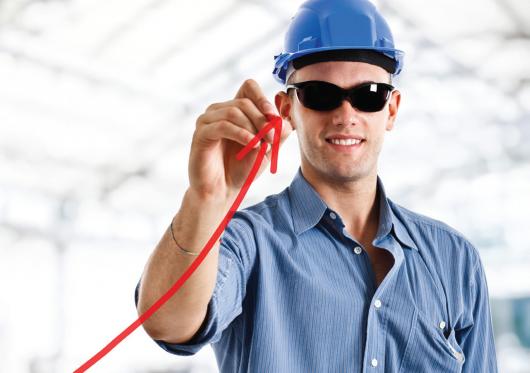 The Young Professional Engineer of the Year Award aims to acknowledge and reward young professional engineers who have r...