The Station landscaping moves full steam ahead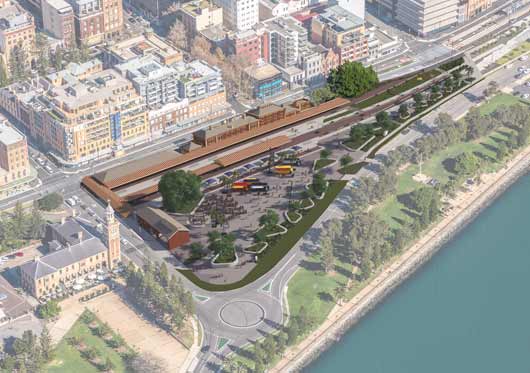 Landscaping works around The Station are moving full steam ahead, with works started end of March.
Member of the Legislative Council Taylor Martin said these works will transform The Station precinct into a fantastic outdoor space for the community to enjoy.
"The Station is already a popular destination for Newcastle locals and visitors and it's on track to get even better – with a plaza, gardens, trees, lawns and walkways," Mr Martin said.
"Works will include bluestone and granite paved areas for gathering and events, shady trees, gardens and Aboriginal designs."
Planning and Public Spaces Minister Rob Stokes said The Station will be the newest public space in Newcastle to be revamped as part of the NSW Government's $650 Revitalising Newcastle program.
"This transformative program is creating high-quality public spaces and better connections between the city and the sea, alongside world-class public transport, new jobs opportunities and affordable housing," Mr Stokes said.
HCCDC Acting Chief Executive Valentina Misevska said the program of works is also creating an opportunity for HCCDC to trial some new initiatives.
"We have committed to a five-day construction week during this project as part of a trial to realise a more balanced approach to delivering projects and works without weekend disruption for the community," Ms Misevska said.
Landscaping works are expected to be completed towards the end of the year.
Following an open tender process, local company Daracon Construction was selected to undertake these important works.
Other Articles from this issue
HunterNet has announced the recipient of the Kristen Keegan Future Leaders Scholarship 2020 is Sharni Campbell, Recruitm...
Hunter Water customers will benefit from increased investment in the region's water and wastewater infrastructure, while...
A collective that was inspired by the team at Newcastle creative agency Out of the Square (OOTS), will provide a suite o...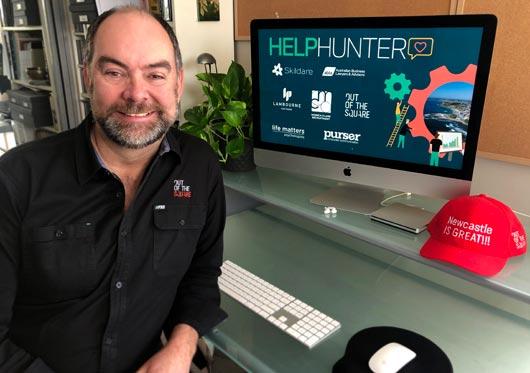 Martin-Baker Australia is the newest arm of the world's leading ejection seat manufacturer