The Knights Rugby League Centre of Excellence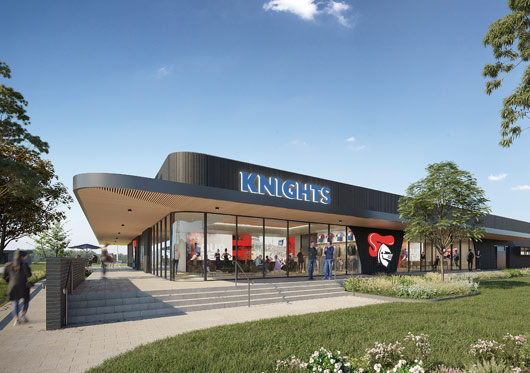 APP's Northern NSW team has been engaged to deliver a new rugby league Centre of Excellence (CoE) for the Newcastle Knights. The $20 Million project is to be delivered under a funding agreement between the NSW Office of Sport and the Knights owners, Wests Group.
The new facility on a 7-ha site at District Park in Newcastle will provide a world class rugby league training facility and additional facilities suitable for community use.
The new CoE will span 3,500m² over a single level include a number of features including:
Players' and Coaches' Facilities
Training facilities including a gymnasium with an associated hydration area and supplements store; a lap pool and sauna, and a theatre
​​General player facilities;
Ancillary injury management and rehabilitation facilities including a physio and rehabilitation clinic with ancillary storerooms and doctor's office; and
Half-size concrete basketball court.
Public Facilities:
Café with small kitchen and outdoor terrace for staff and players, and public access;
Function room/players' dining room with commercial kitchen; and
Legends Room' providing an area for public display of club memorabilia and awards.
Appointed in mid-2020, one of our first tasks as Project Manager and Client Representative was to manage a 6-week design period to develop a modified design based on what had been submitted to Council, so that D&C tender documents could be issued.
APP has managed and continues to manage a number of rugby league Centres of Excellence throughout NSW including the NSW Rugby League Centre of Excellence at Homebush, Manly Warringah Sea Eagles CoE, the redevelopment of Sydney's Concord Oval and new home for West Tigers, plus C.ex Coffs Harbour Stadium and a new Sporting Complex at West Woolgoolga on the NSW north coast.
The project is now entering the construction phase, with Richard Crookes appointed as the head contractor. The new facility is scheduled for completion in time for the 2022 rugby league pre-season.
Other Articles from this issue
Muswellbrook Council has announced that its continued vision for the revitalisation of Muswellbrook's town centre will i...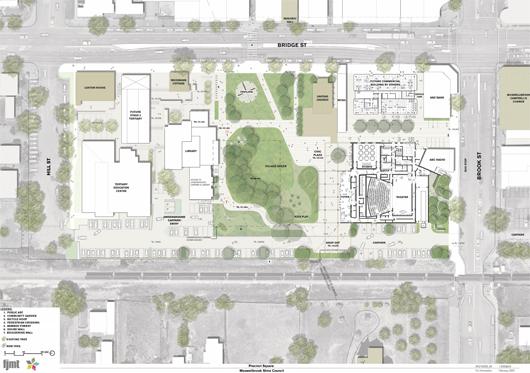 Energy Renaissance, an Australian lithium-ion battery manufacturer, announced on 25 March that it will develop a defence...
The war on drugs has a new focus, highlighted by recent media coverage on the menace of methamphetamines – 'crystal meth...