The business benefits of installing solar
An increasing number of local businesses are recognising the benefits of installing solar systems in their workplaces. As of July 1, we saw a 20% price rise in electricity costs making the benefits to business even more attractive.
Solar makes sense. With an exceptional annual return on investment for businesses of up to 35% and a major reduction in electricity bills. Businesses are also eligible for the Government renewable energy incentives discount of up to 40% on commercial solar installations, plus tax benefits with accelerated depreciation.
Solar can also be part of a broader energy saving strategy for businesses. This could include more energy efficient lighting in the workplace. Improvements in battery technology also offer businesses the opportunities to further reduce electricity costs and safeguard against power outages.
Solar Australia is a 100% Australian owned and locally operated business which has helped hundreds of local businesses enjoy the benefits of solar. Operations began as Solar Newcastle over 10 years ago, and they are now recognised as an industry leader and one of Australia's trusted solar experts in solar and storage solutions for both home and business.
Solar Australia
have a highly experienced in-house team of engineers and Clean Energy Council designers. This ensures clients receive a tailored solution to maximise their benefits.
Solar Australia also specialises in battery storage solutions for businesses who want that extra power readily available, and the added security of blackout protection. They provide full turnkey solutions from start to finish making choosing solar easy.
Amongst their long list of commercial clients is
WHO Printing
, also a locally based company that has been operating for over 30 years. Daniel from WHO said "We made the move to solar energy because it aligned well with their values regarding respect (respect for the environment), excellence (excellence in process) and family (being sustainable for future generations). We chose Solar Australia because they shared these same values. They made the process seamless from start to finish. Since installation our electricity bills have reduced by approximately 50%."
Other Articles from this issue
At the Property Council luncheon on 25 August, Andrew Constance, Minister for Transport and Infrastructure, announced an...
Here are the businesses had helped to make the Newcastle Airport international ready.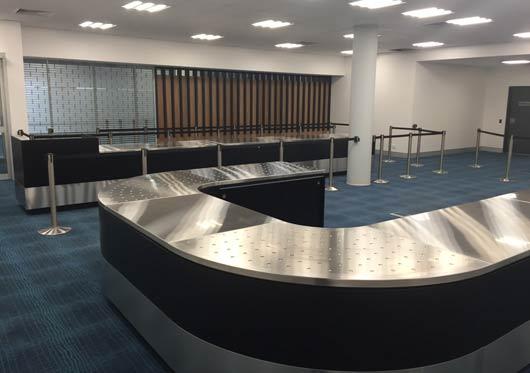 The concept of work life balance is an interesting one.
Six charities and the people they help will benefit from more than $800,000 in new funding from the foundation of a lead...