Technology
Microsoft Surface 3.0
With a 12 inch display, Surface Pro 3 has the power of a laptop in a lightweight, versatile form. It features a 12 inch display with 2160 x 1440 resolution, a 4th generation Intel Core i3, i5 or i7 TPM Chip, up to 512 GB of storage, up to 4 GB of RAM, 5 MP front and rear cameras, wireless and Bluetooth connectivity, multiple ports (including full-size USB 3.0, Mini DisplayPort, and microSD card reader), a Kickstand and an optional Type Cover. It comes with Windows 8.1 Pro, providing access to a vast array of software.
HTC One Mini 2 smartphone
The HTC One Mini 2 smartphone is a cheaper and more compact model of the flagship HTC One M8. This new version of the One Mini has a 4.5 inch HD display, a 1.2 GHz quad-core Snapdragon 400 processor, 1 GB of RAM, a 5MP front-facing camera with a self-timer, as well as Touch Up, allowing users to edit their photos.
Apple iOS 8
Apple has released iOS 8, the latest version of its operating system for iPads and iPhones. It is designed to deliver a simpler, faster and more intuitive user experience, including iCloud Photo Library; new Messages features to easily share voice, video or photos with just a swipe; and an entirely new Health app that gives a clear overview of the user's health and fitness data all in one place. iOS 8 also includes predictive typing for Apple's QuickType keyboard; Family Sharing, to share purchases, photos and calendars within the same household; and iCloud Drive.
Sony Xperia Tablet Z2
Offered as the world's slimmest and lightest waterproof tablet, the Xperia Tablet Z2 is designed to be durable and be used in a wide range of environments. It comes with 16 or 32 GB of storage, an 8.1 MP camera, Wi-Fi connectivity and optional 4G connectivity. It is also deigned to seamlessly share music and images with one-touch connectivity and easily converts into a TV, PC or gaming console. A range of Sony-unique applications are available.
MYOB EXO OnTheGo
MYOB has launched its first enterprise mobile business application, MYOB EXO OnTheGo, to provide clients' sales staff with the information they need, when they need it. The allows staff to securely access the onpremise EXO Business suite from wherever they are. This enables them to better manage the entire quote and order process, as well as debt collection and general account management.
Other Articles from this issue
Pegasus has established a national head office in Newcastle, integrating services that have been fragmented in the past,...
The University of Newcastle (UON) has been recognised for performing well, in what is for universities, a relatively sho...
Training workers in safety has numerous benefits that impacts businesses large and small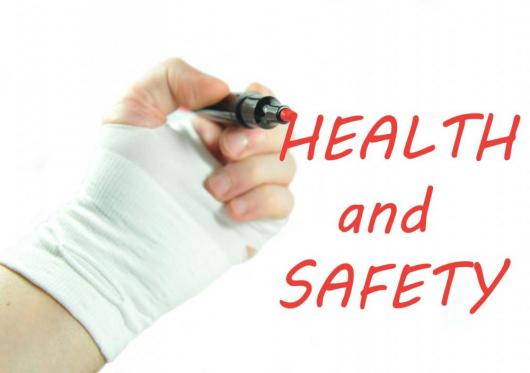 Five talented students will make history as the first Hunter TAFE team to participate in the National Instruments Autono...