Technology
SAMSUNG GALAXY NOTE EDGE
Samsung's Galaxy Note Edge smart phone features a unique curved screen that gives quick access to frequently used apps, alerts and features at the swipe of a thumb. It incorporates a 5.6 inch Quad HD Super AMOLED (518 PPI) screen offering 2560 x 1440 resolution. It also features the S Pen which is designed to provide a pen-like feel for digital writing.The S Pen and air command allows users to draw, write, drag & drop, select multiple items or hover for quick info. The multiwindow functionality allows users to have more than one window to be open simultaneously and manage pop-up screens seamlessly.
TOSHIBA ENCORE 2 TABLET
The Toshiba Encore 2 Windows 8 write–on tablet feature the TruPen input, which uses Wacom's Active Electrostatics pen technology to provide 2,048 levels of pressure sensitivity and a high quality writing experience. The Encore 2 comes in 8 and 10.1-inch variants, both offering 1,280 x 800 resolution for 188 and 149 pixels per inch (PPI) respectively. They run on Windows 8.1, will last 11 hours on a charge, and are powered by Intel Atom processors with 2 GB RAM and 64 GB internal storage.
LOGITECH CONFERENCECAM CONNECT
Portable All-in-One Design. Sleek, easy to carry, and a snap to set up and use to expand the collaborative potential of the Anywhere Workplace. The Logitech ConferenceCam Connect provides HD 1080p video and 360 degree sound in a portable, all-in-one unit. Optimised for small workgroups of 1-6, this videoconference solution offers multi-device connectivity and sets up easily. It incorporates a USB and Blueooth speakerphone and offers wireless screen projection.
POLAROID ZIP INSTANT MOBILE PRINTER
The Polaroid Zip Instant Mobile Printer allows users to print directly from a mobile phone or tablet in less than 60 seconds using Bluetooth or NFC technology. It produces 2x3" photo-quality, full-colour output without using ink cartridges, ribbons, or toner. The smudge-proof photos also have a sticky back.
Other Articles from this issue
Mindfulness is no longer considered the weird thing it was a couple of years ago, and how could it be when the smartest...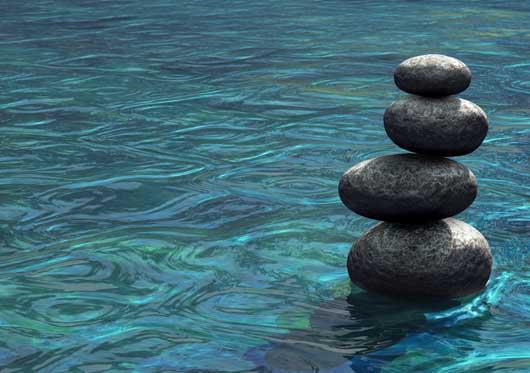 The Greater Building Society has announced several new digital projects to provide customers faster, more convenient acc...
Deputy Prime Minister and Minister for Infrastructure and Regional Development, The Hon Warren Truss MP has announced a ...