Sweet boost for visiting seafarers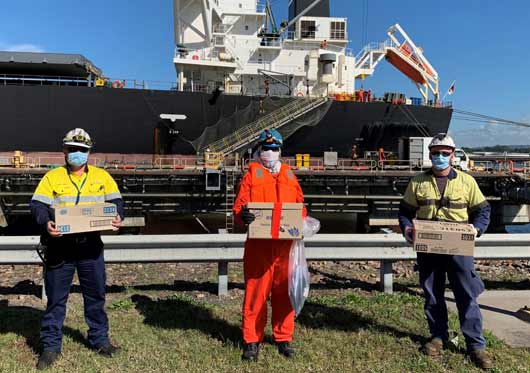 While the coronavirus pandemic has impacted the way we live and work, our region's critical export activities continue, although very differently. Port Waratah Coal Services has acknowledged the important role seafarers play in enabling the delivery of Hunter Valley coal to the world and have commenced an initiative to help support their welfare during this challenging time.
Vessels visiting Newcastle Harbor are currently subject to increased maritime quarantine orders, in addition to conventional border security protocols. These measures have been put in place to safeguard our community from the spread of COVID-19, however it has also meant that seafarers are unable to take shore leave during their time at berth. As a result, many seafarers are on board the vessel for extended periods of time and are unable to purchase some of the simple pleasures we take for granted – like a packet of chips or chocolate milk.
Recognising that these restrictions could impact the welfare of seafarers, Port Waratah got to work on an opportunity to bring joy to members of Newcastle Harbour's 'floating community'. Containing sweet treats and other snacks, Port Waratah purchased and packed gift boxes for 150 vessels visiting their berths in May and June – supporting approximately 3,000 seafarers. The box also includes an information sheet with details of free local and national mental health support services.
"Our value of caring; for our people, those visiting our sites and our community, guides our actions to ensure we are not only prioritising health and safety, but also supporting the welfare of those that need it most," said Chief Executive Officer Hennie du Plooy.
"The coronavirus pandemic has been difficult for all of us in various ways. We know how important it is to look after our wellbeing while in isolation, and it is no different for our seafarers. Port Waratah has the ability to positively impact seafarer welfare, and we felt that even a small gesture, like a gift box, can go a long way," Mr du Plooy said.
Port Waratah also provides free, high-speed WiFi access for all seafarers while berthed at their wharf facilities. Free WiFi was introduced in 2019 and has proven to be a very popular resource, enabling seafarers to connect with their families and friends, or access streaming services for some downtime between shifts.
"Quality and reliable WiFi is available for seafarers at no cost, allowing them to access communications, social media and streaming platforms whilst at Port Waratah. Seafarers are often away from their families and friends for months at a time, so the ability to connect with those back home, and the associated benefits to seafarer wellbeing, is priceless," Mr du Plooy said.
Other Articles from this issue
The Mutual Bank is proud to have been recognised again by Australia's largest financial comparison site, Canstar, by bei...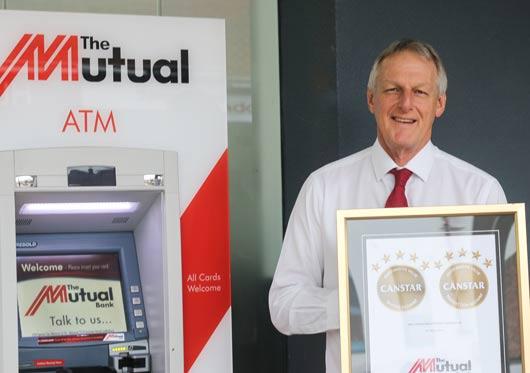 City of Newcastle has teamed up with Port of Newcastle to deliver a new electric vehicle charging station on Wharf Road ...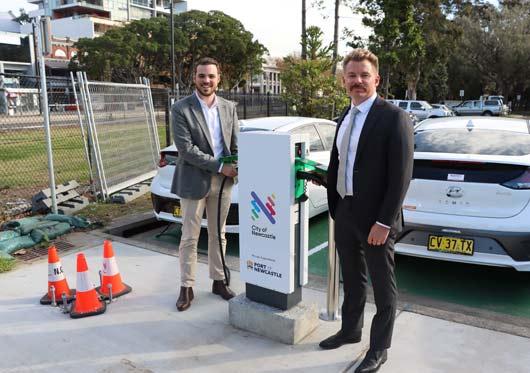 The Hunter Region and Northern NSW are set to reap significant benefits after the NSW Government today announced William...
This award was won by Deltawater Solutions who has provided a personalised and customised service through its Water Ad...