Supercars fast tracks city upgrades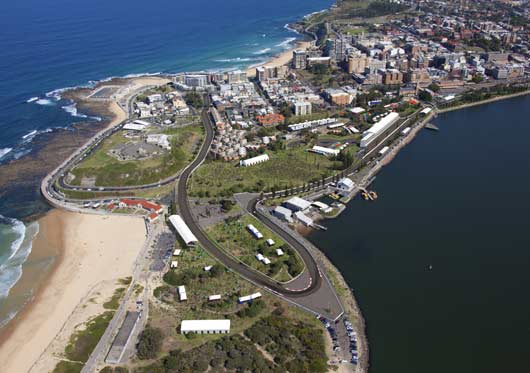 Newcastle City Council will undertake a comprehensive public works program in the city's east end to be completed in time for the Newcastle 500 Supercars event in November. Councillors on 13 March voted in favour of the work.
The program, valued at $8.8 million, includes renewal of roads, footpaths and kerbs throughout the precinct, renewal of drainage and water mains, widening of a key footpath bottleneck along the Newcastle Foreshore and the commencement of activities highlighted in the Foreshore Plan of Management which was approved by Council in 2015 after extensive public consultation.
Newcastle Lord Mayor Nuatali Nelmes said each project within the works program was either overdue or had already been planned and budgeted for over the next few years.
"This is a chance to fast-track scheduled infrastructure upgrades and put overdue projects in the east end of the city firmly back on the agenda," she said.
"Completing them in a single, short timeframe means we will reduce the long-term disruption to residents and businesses. It also significantly reduces the overall cost to rate payers. In the lead-up to the event, roadworks will be undertaken by Supercars to ensure roads within the race precinct are in top condition. All changes to roads required by Supercars will be paid for by them. Ms Nelmes said those roadworks presented an opportunity to complete vital council work at the same time.
"Shortly after Supercars approached us about the possibility of hosting a race, we realised it was more than just a fantastic opportunity to boost the local economy and showcase Newcastle to a global television audience," she said.
"Our works program includes the reconstruction of Newcastle's first street, Watt Street. This work was due in 2009 but is not scheduled into the works program for another few years. It is a piece of Newcastle's history and it is fantastic to see this work scheduled for completion."
Other Articles from this issue
The Internet of Things (IoT) is set to impact all our lives. The economic scale is staggering - Gartner predicts a $USD ...
An innovative Tier 2/Tier 3 Defence manufacturer has announced it will establish its NSW Operations Business hub at the ...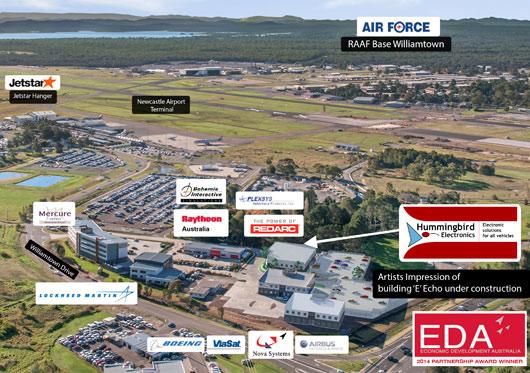 July 2017 is a major milestone in the life of the University of Newcastle with doors opening on their City education pre...