Salt therapy in Newcastle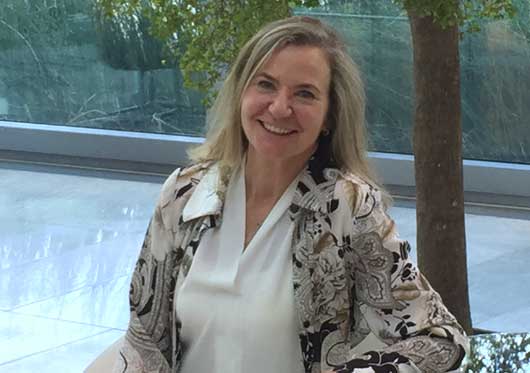 Shawna Hartley
A pub lunch, or boozy night out were once a common way to show staff appreciation and reward for hard work, long hours and commitment. But with a growing awareness of health and fitness, gifting your employees with experiences that enhance their physical and mental wellbeing are fast becoming a popular alternative to the usual food and alcohol-based events, which often only result in foggy memories and headache!
Employee wellbeing is a practical concern for business - investing in fun, creative ways to care for staff can make a positive impact on the overall health of the entire company. Benefits are twofold: staff feel valued and pampered, plus the business itself profits from a happier, more productive workforce that is less likely to require costly sick leave.
On any given day, as much as 5% of the Australian workforce will call in sick, citing common illnesses such as colds, flu and headache as the reasons for staying home. When one person calls in sick, of course others have to take the load, which could lead to stress, resentment and illness, creating a vicious cycle within the office environment. It makes sense to do all you can to keep your people healthy.
The Salt Therapy Centre
in Newcastle offers two custom-built salt 'caves' (complete with salt on the floors and walls) illuminated by the soft glow of several Himalayan salt lamps. Salt Therapy offers an enjoyable experience to boost health and happiness that is 100% natural.
Owner of The Salt Therapy Centre, Shawna Hartley, says that during a 45 minute session, a quiet halogenerator pumps microscopic particles of dry salt into the room.
"Simply by breathing, the salt reaches deep into the respiratory system, cleansing the lungs of germs and impurities. Salt's natural anti-inflammatory and antibacterial properties help heal and soothe a variety of respiratory issues, from coughs and colds to asthma and allergies. Skin conditions like eczema and psoriasis also respond well to Salt Therapy. Plus, the salty atmosphere creates a negative-ion rich environment which boosts immunity, productivity and clarity of mind."
The Salt Therapy Centre Newcastle can tailor 'Salty Staff' packages for employees as well as events - ranging from a halfday celebration, healthy going away party, to weekend wellness retreats. They also have relationships with local yoga studios, meditation teachers and wholefood cafes should clients wish to add more to their booking.
Other Articles from this issue
The Hunter Innovation scene is on the verge of exponential growth - all the pieces needed for driving a growing, globall...
Applications for Maitland City Council's Community Grants program are now open and local community organisations are enc...
Emails provide us with the benefit of instantaneous and reliable written communication. Furthermore, this modern busines...
It's a commonly held view that industrial and commercial property is the domain of older, wealthier investors.