Rides around Oz raises funds for disability services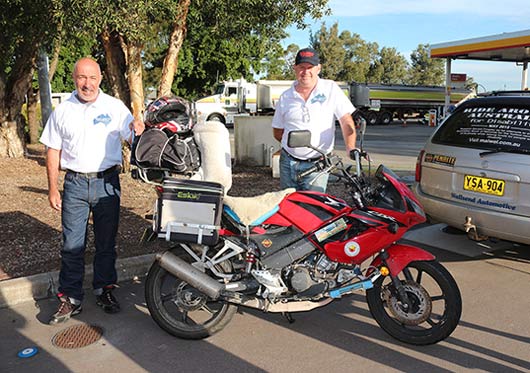 After 27 days on the road, Gerald Frogley has returned home from his 14,670km ride around Australia. On Friday 1st May, 2015, Gerald Frogley set off from Hexham on a Honda 125cc motorbike in an attempt to set an Australian record, while raising funds for The Mai-Wel Group.
With support car in tow, Gerald took on Australia's National Highway which joins all of Australia's mainland capital cities and is the longest National highway in the world, in an attempt to be written into the Australian Book of Records as the first to complete the trip on a Honda 125cc.
Gerald, a Senior Constable in the NSW Police Force, paired his passion for motorcycles and setting records with a desire to raise funds for The Mai-Wel group, a disability service provider that supports his 30 year old son, Stephen, who has autism.
"Stephen was diagnosed with Autism at the age of two. Since he finished school he has been involved with The Mai-Wel Group who have provided daily support and encouragement to enable him to build a strong work ethic and become a valued member of his community," Mr Frogley said.
Mai-Wel CEO, Pennie Kearney, is delighted with the outcome.
"Gerald has worked hard to prepare for his ride, while at the same time promote and raise funds for Mai-Wel for which we are immensely grateful. It has been wonderful to see Gerald's dream come to fruition while raising more than $6,500 to date".
Other Articles from this issue
Kilpatrick Lake Mackenzie established business in Lake Macquarie in 1975 and for the past 40 years has been a prominent ...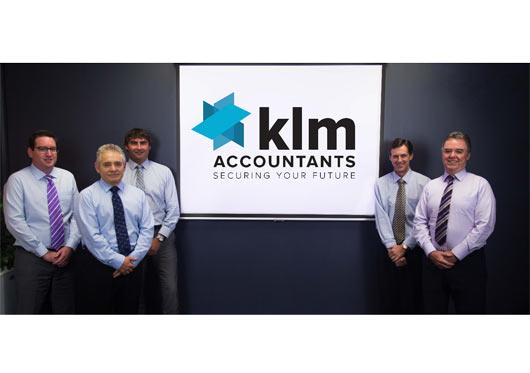 The Hunter Chapter of the Property Council of Australia has identified $1.1 billion of urban renewal projects in the CBD...
WAC Holdings has its commercial third building underway at Williamtown Aerospace Centre, the home of the soon to be open...
Engineers Australia Newcastle Division hosted the Sally Chapman Memorial Dinner on Friday 8 September at which the 201...