Removing the state of confusion
Michael Cradock
Glenrock Consulting
What is your definition of strategy? And what is your strategy for your company?
Chances are that your employees won't have the samepicture or understanding as you.
How would it be if: (a) your staff all knew what the intentions of the company were; and (b) that all your staff could explain in concrete terms how their actions helped to maintain your superior competitive position?
Would those two corporate goals lead to higher profits?
And a higher valuation of your company? (Answers: Yes and Yes).
I'd encourage you to pay attention to people offering to help you with "strategic planning". Why? Strategic planning is an oxymoron. Saying we will help with your strategic planning is like saying, "act naturally". You cannot act being natural. And you cannot have strategic planning.
But you can have a defined strategy that then needs to be implemented over time. So how do you set strategy?
If I were to introduce you to a simple process to help you set your own strategy, would you like that solution?
Here are two items to put on the agenda of your next leadership meeting:
1. Agree the intentions of our organisation
2. Set the way that we will compete
Could it really be that simple? Yes it can. Yes it is.
It has been my experience that business owners do not need to involve everyone in the exercise of agreeing the intentions of the company or the way that you will compete. You lead, people follow. That's the expectation of most staff.
Once you have accomplished clarity amongst the leadership team on the intentions and the way that you will compete then it is time to share that information
with your staff. The express purpose of sharing those two pieces of information with your staff is for them to develop specific programs and plans to implement the strategy. You then review those plans and if they match, you know you have good people on the bus. And if they don't match, then you know you need to train, hire new and/or get rid of the dead-wood.
The process looks like this:
Here's a contrarian view that you could blame me for
(if that helped): Wouldn't it be nice if everyone in your
company got on with their job? It starts with you. You lead,
they follow.
phone Michael on 0488 073 175. 
Other Articles from this issue
If recent forecasts of economists are right employees and employers will face significant challenges in the near future....
Raymond Terrace based ICAL International Customs & Logistics has opened a new office in Shanghai, China.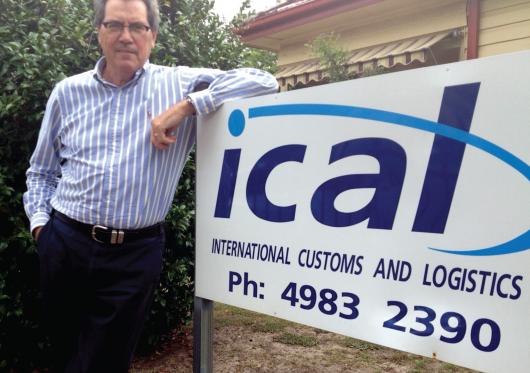 Business owners, employers, and employees should note that new antibullying laws came into effect on the 1st of Janua...
Are you struggling to get your team motivated?