Redefining retirement living
Sandy Spencer
Aveo
It is no secret that Australia's population is ageing. So much so that by 2050, one in four Australians will be aged over 65.
This unprecedented shift in our demographics will drive new directions across all industries, and in retirement, presents us with an opportunity to redefine the way we live in the retirement years. On current forecasts, in the next 30 years we will see the retirement industry grow to be 2.5 times the size of what it is today to meet anticipated demand.
Closer to home, the number of retirees in the Newcastle catchment is expected to grow by more than 20,000 people over the next five years alone.
With this knowledge comes both a wonderful opportunity and astounding urgency for more innovative thinking in both the retirement and aged care sectors.
As one of the largest retirement operators in Australia, Aveo recognise that our future residents, including today's Baby Boomers, are more youthful than their age suggests. They are living longer, staying more active later, and many are choosing to remain in the workforce – creating a trend of residents who are not, in fact, retired at all.
Older Australians are just as discerning about location and access to amenities as any other buyer, and we are mindful of breaking the stereotype of what a retirement lifestyle should look like.
We know that people who have been living in middle-ring suburbs are often looking to remain in the same locale during retirement. However, they are also looking for the security and assurances that comes with living with likeminded people and having access to 24-hour-care and support services as and when they may be required.
Recognising these changing lifestyle trends, and responding to the obvious demand for urban living in cities and regional centres, retirement is being redefined for a more modern senior Australia.
Aveos's new developments, including our latest village currently underway in Newcastle, offer a level of service not seen before in the sector, with an emphasis on architectural detailing and finishes, and a focus toward tailoring health and wellness services specific to the needs of those who call the village home.
These new retirement communities are designed for a new generation of retirees, with Aveo's focus toward providing our customers more certainty in retirement. Larger than the traditional offering, these villages offer transitional care that
responds to a resident's changing needs over time, supported by a range of health and wellness services available onsite.
This commitment continues in offering industry leading food services, the latest entertainment and in home monitoring technology, thoughtfully designed community facilities and social spaces, and a purchase agreement that is not only easy to understand, but provides absolute clarity when it comes to finances and certainty in outcome.
Australia is not the only nation facing the challenges of an ageing population; however, it is a comfort to know that the current and future needs of senior Australians are being recognised.
Other Articles from this issue
Hunter based firm, Prosperity Advisers, is proud to announce they are a finalist in the Xerocon 2016 South Awards having...
Newcastle businessman Michael Slater was presented with the Hunter Business Chamber's Business Leader of the Year Award ...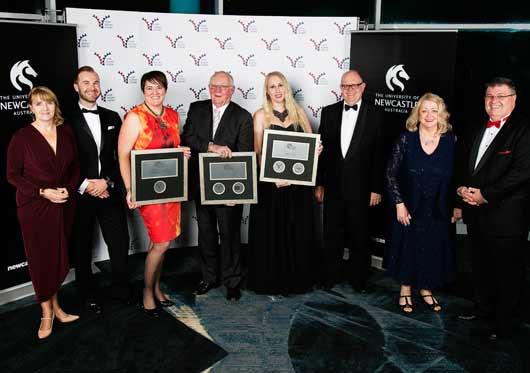 Newcastle manufacturer Brain Industries is expanding its workshop space to accommodate its growth in business and staff.