Partnership creates parity for women's Rugby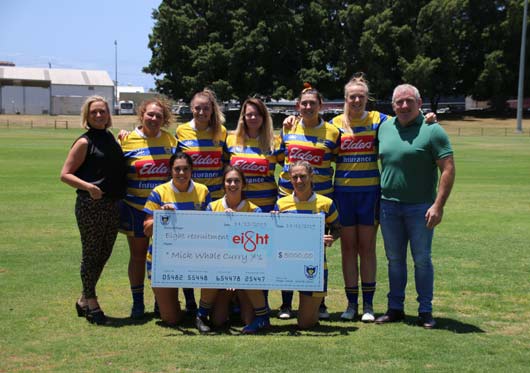 When Nadene Barretto heard that a local women's rugby comp did not have the resources to offer the same prize money as the men's, she was the first to put her hand-up to assist.
Nadene and Steve Barretto are the Directors of Eight Recruitment and became a sponsor of the Mick 'Whale' Curry Memorial Rugby Sevens to be held on 14 and 15 February 2020 at St John Oval in Charlestown.
Steve Barretto played Rugby professionally in Ireland and the United Kingdom before moving to Australia where he and Nadene had three children. The Barrettos have been strong supporters of Rugby in the Hunter.
"Rugby gave our family a kick start. Steve continues to be involved at Club level playing and now coaching while our children each play within local competitions. Rugby is such an important part of our lives but we also recognise that it is also such a great facilitator of community spirit," Nadene said.
Nadene created Eight Recruitment in their loungeroom in 2011.
"As a business owner, I also understand how important corporate support is for all sport. It's almost 2020 and to have a competition where there are differences in prize money based on gender, it just not okay. I am incredibly pleased to support this event recognising one of the region's Rugby legends.
"This is the right time for us to be enabling parity for women in sport. Women should be able to make a professional career out of Rugby and with two young daughters who are heavily in the sport, this is something that I am very passionate about.
"I am really thrilled that my daughters hope to play professionally. I also love that their younger brother is taking our daughter's passion for rugby seriously and that brings them close together.
"There is a role for business to help sport provide better pathways into professional sport and we are thrilled to be part of the competition in February," Nadene said.
Other Articles from this issue
The NSW Department of Planning has approved Johnson Property Group's application to install a helipad at its five-star l...
The much-anticipated Cameron Park Plaza shopping centre will open mid-2020. The $40+ million investment in the local c...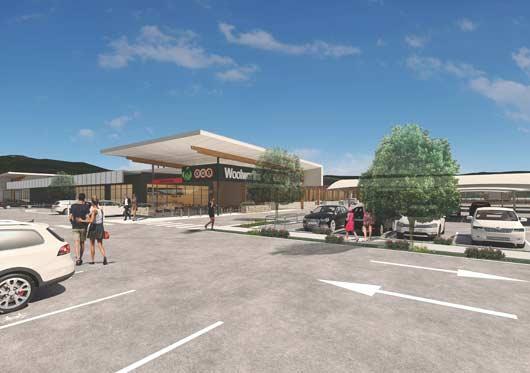 Cessnock City Council was proud to host an event on 13 January, with Federal Government Senator, Hollie Hughes to celebr...
The City of Newcastle has secured another coup for women's sport following the announcement that the Wallaroos Rugby tea...