Outstanding Achievement Award for The Business Centre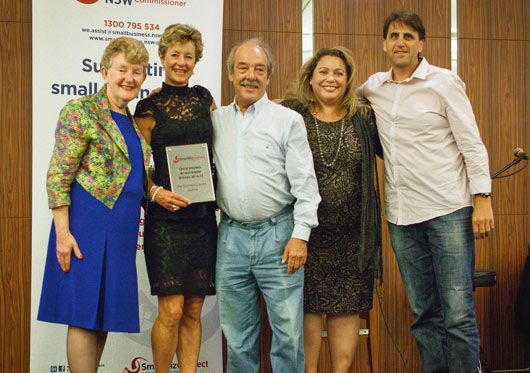 The Business Centre has been awarded for Outstanding Achievement at the recent Small Biz Connect Awards held in Sydney.
NSW Small Business Commissioner, Robyn Hobbs OAM presented The Business Centre with the Outstanding Achievement Award for exemplary service to small businesses in 2014/2015 through the Small Biz Connect program.
Small Biz Connect, a NSW Government subsidised program provides a personalised business advisory service to small business. The program offers NSW businesses access to expert advice on starting and managing small business through face-to-face support and development of key business skills.
The Business Centre delivers the program on behalf of the Office of the NSW Small Business Commissioner (OSBC). In delivering the service, The Business Centre provides support to micro and small business owners, spanning Newcastle, Lake Macquarie, Maitland, Cessnock, Singleton, Muswellbrook, Upper Hunter, Port Stephens, Dungog, Gloucester and Great Lakes areas.
The Business Centre General Manager, Narelle McClelland said, "It is fantastic to be recognised for the assistance we provide to small businesses. The accolade is testament to our dedicated team of professionals who are deeply passionate about the help they provide working tirelessly to support small business in our region."
The Business Centre was also recipient of the Commissioner's Special Category Award, acknowledging the special contribution made to small businesses impacted by this year's devastating floods.
Business Advisors, Paulina Mangano, Brooke Phillips and Steve Wait received special recognition for the assistance they provided to small businesses in affected areas throughout April and May.
Other Articles from this issue
Mining Family Matters has won its second award in as many weeks for an innovative program aiming to boost mental wellbei...
Parque Newcastle East, located on the corner of Bolton and Church streets on the former site of the region's first schoo...
Nexus Law Group have beaten other national law firms to be awarded the prestigious Boutique Law Firm of the Year award i...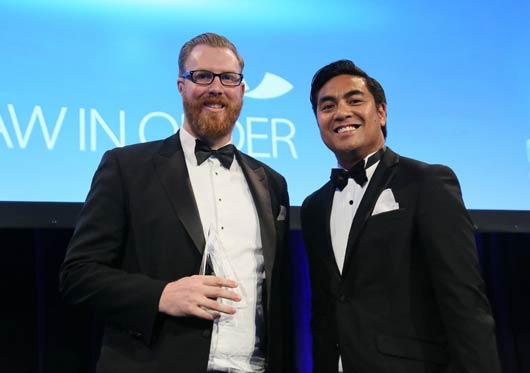 Coffey will manage the construction phase of the New Air Combat Capability Facilities Project at RAAF Base Williamtown.