One step closer to direct international flights at Newcastle Airport
Direct international flights to and from Newcastle Airport are a step closer with work beginning the first week in May 2017 on the internal fit-out of border processing areas. Hunter-based construction firm, Kingston Building, will carry out works on the $1.9 million project, which is partly funded by the NSW Government's Restart NSW Fund, and set to create more jobs for the region.
This project involves the installation of the necessary security technology, IT technology, passenger screening equipment and furniture for the border agencies.
"This is a significant investment from the Airport and the State Government in the future of our region," said Newcastle Airport's CEO, Dr Peter Cock.
"With this upgrade comes the potential to provide greater connectivity for our residents, greater tourism opportunities for our businesses and the new employment and economic benefits that follow," he said.
The 2015 terminal expansion project provided the Airport with the dedicated space required by the border agencies to service future international flights.
"Our discussions with the airlines to start direct international services to and from Newcastle Airport in the past two years have been hampered by the fact that our terminal infrastructure simply wasn't ready to accept international flights," said Peter.
At the end of this project Newcastle Airport will have prepared the infrastructure as far as we can in readiness for international services.
"While completing this project doesn't guarantee international flights will start from Newcastle Airport in the near future, it does mean that from an infrastructure perspective we have done everything we need to do to prepare our terminal for international flights," said Peter.
"When this project is finished, we will be one step closer to being ready for international flights," said Peter.
"In the meantime, we will continue to lobby the airlines to provide the air services our region deserves," concluded Peter.
NSW Infrastructure Minister Andrew Constance said Newcastle Airport is recognised as one of the fastest growing airports in NSW and making it ready for international flights is the next smart step. "The estimated population serviced by the airport is 1.2 million people, which could open a major new market to carriers to offer local convenience for people travelling from north of Sydney to overseas destinations," Mr Constance said.
Economic benefits from the upgrade include:
• Up to 180 jobs created in construction phase of the project
• Up to 375 jobs created once the project is completed
• Hunter Region economic output estimated to rise by up to $147 million
• Wages and salaries boosted by up to $29 million.
Construction of this project is expected to be completed late 2017.
Other Articles from this issue
A decision by Lake Macquarie City Council in New South Wales to prioritise putting tablet technology in the hands of its...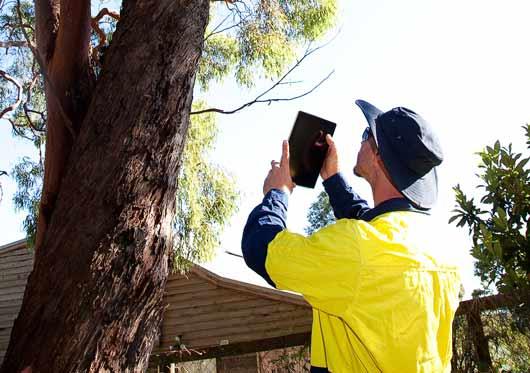 Search engines such as Google have become a large part of all our lives.
Time, resources and funds are often hurdles between marketing success and small businesses.
Newcastle City Council has voted to support a partnership with Destination NSW and Virgin Australia Supercars on a bid t...