Newcastle researchers develop breast cancer early warning signal
A new magnetic resonance spectroscopy (MRS) technique developed by Newcastle researchers could have the potential to reduce or delay the need for preventive mastectomies among women at high risk of breast cancer.
The non-invasive scanning technology detected a series of changes in breast tissue which could provide early warning signs for women with BRCA gene abnormalities. Mutations with BRCA1 and BRCA2 bring a 50 per cent risk of developing breast cancer before the age of 50, and many carriers currently opt to have mastectomies to avoid getting cancer later in life.
Using a technique known as localised correlated spectroscopy, researchers identified chemical disparities associated with the preinvasive cancer state – a very early stage of disease development.
"These changes appear to represent a series of early warning signs that may allow women to make informed decisions as to when and if they have a prophylactic mastectomy," said lead author
Professor Carolyn Mountford, CEO and Director of Research at the Translational Research Institute (TRI) in Queensland and conjoint professor with the University of Newcastle.
Study co-author Dr David Clark, from the Breast and Endocrine Centre in Gateshead (NSW), believes the protocol may help guide treatment decisions and bring added reassurance for BRCA-positive women. "Approximately half the women who have BRCA mutations may not develop breast cancer at all, and certainly not before they turn 50, so we can advise a significant number of them that, yes, they may need a mastectomy one day … but not yet."
The researchers now aim to expand the trial and will continue to monitor women in the original study group to learn more about the biochemical changes and what they represent.
Other Articles from this issue
Following two highly successful years interacting ona wide range of eclectic topics, the DiG Festival will be focussing ...
A range of not-for-profit groups from throughout regional NSW met in Newcastle on 1 April for the announcement that the...
Royal Institute for Deaf and Blind Children (RIDBC) is calling on you to help it take fundraising to new lengths – emba...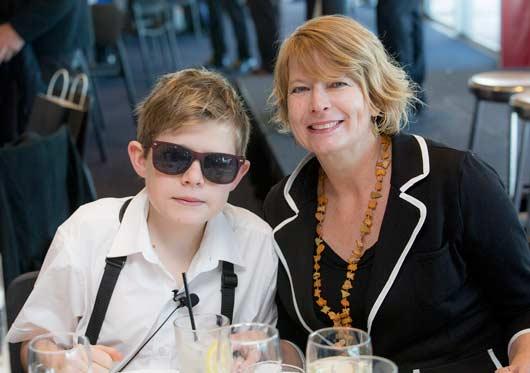 The cost of the worker compensation insurance premium can be a sizable expense to the business and impact on the busines...