New ways of living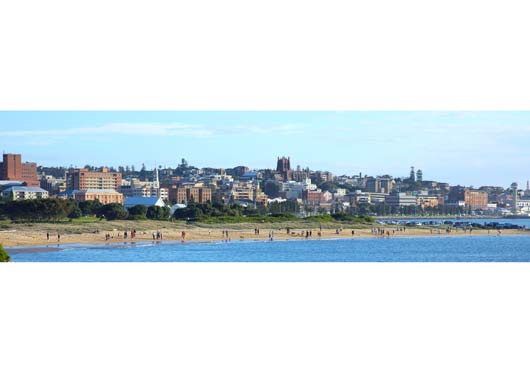 Scott Walkom
Walkom Real Estate
Newcastle's wonderful transition period allows people to upsize their lifestyle and downsize their home coffee machines.
The discretionary spend on hot beverages at all the great cafes in the CBD suggests local economic conditions are not all doom and gloom.
Baristas will be working overtime after the University of Newcastle's new city campus welcomes its first students for the 2017 academic year. NeW Space is located on the corner of Hunter and Auckland streets, just to the west of the soon-to-beopened Newcastle Courthouse and law precinct.
There is no doubt the Civic area is re-energising and the innercity offering itself as a great location in which to learn and live.
It brings great opportunities for investors and business people. Work is well under way to complete the 7 km Honeysuckle promenade from Nobbys to the Wickham marina. This waterfront walking and riding path will add enormous value to those who live and work in the city as well as those visiting.
We are all working our way through the new integrated transport system for the CBD. Certainly there are no complaints from business people who can now access "the other side of the line" without being held up at level crossings. Workers at lunchtime and shoppers appreciate the easy pedestrian access to the foreshore.
There is more than $400 million worth of investment in apartment developments under way. With this comes the opportunity to create new ways of living. The city is moving forward and meeting the changing needs of our population. Certainly Newcastle is not the same city it was five years ago. The new cafes and small bars, restaurants and boutique shopping bring the city centre to life.
An inner-city apartment lifestyle is already attracting many. Newcastle has a unique variety of scenic views, from beachfronts to harbour views or lofty outlooks over the city.
Nestling in the heart of Newcastle puts you in walking distance of a number of great beaches, and places the Honeysuckle foreshore as your front yard or King Edward Park as your back yard. Walking to work is environmentally conscious and a nod to sustainable living.
Inner-city apartment living brings your social life to your doorstep. Theatres, music venues, restaurants and bars are just minutes away. The city has apartments to suit any price range. There are loft and studio apartments for the young professionals, and more expansive options with extra facilities for families, business people and retirees. These facilities can include gyms and pools, communal areas and gardens and the convenience of maintenance and a sense of community.
There will always be demand for inner-city living. This quirky, easy and economical style of living is hugely popular in Sydney, London and New York. In such a picturesque location as Newcastle there is no wonder it is attractive to a wide demographic.
But I sometimes wonder how much we value what we have in Newcastle. As an agent it is easy to talk about the value of real estate in terms of its contribution to regional growth and prosperity. The real value of real estate is its support of people's lives. Real estate is more than bricks and mortar and people create places that add value in so many ways.
I hope we haven't lost the ability to see development and innovative ways of building places for people as a good thing.
If we are going to get serious about our region's ability to be competitive and offer our kids and their kids the best education, employment and life experiences, then it is time to work collaboratively on ways that will place the Hunter at the top of the pile. Accommodating those wanting to upsize their lifestyle is one small way of achieving this.
Other Articles from this issue
Let's play silly for a minute with Sam Eichblatt's description of Newcastle as Sydney's 'unappreciated little sister
The University of Newcastle's NeW Space Project provided architects Lyons Architecture and EJE Architecture with an extr...