Mobile plant and equipment insurance solutions from Newcastle to the world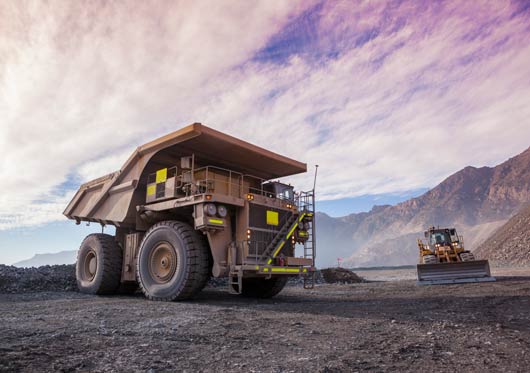 The company that is now UAA was founded in 1972 in Newcastle where their current global head office, administration centre and NSW branch is based today.
In support of their Australia, New Zealand and global client base UAA has additional offices in Melbourne, Brisbane, Perth, Adelaide, Auckland NZ, Tauranga NZ, Suva Fiji, Mexico City Mexico and Singapore. In addition, UAA has franchise businesses across nine countries in Latin America and South East Asia via the global QBE and Zurich Networks.
All branch offices provide full sales and underwriting facilities providing local expertise. UAA uses state of the art technology and quality control procedures to ensure an efficient and timely response to client needs.
UAA became an underwriting agency in 1988, and in 2008, UAA transitioned from private ownership to become a subsidiary of QBE Insurance. As of 1 April 2015, Australia's largest insurance broker group and largest owner of underwriting agencies in Australia the Steadfast Group Limited acquired ownership of all UAA's operations.  Steadfast is an ASX top 200 listed company.
The Steadfast Group purchased 88% of UAA. The existing management team took the opportunity to purchase a 12% shareholding in the UAA business highlighting the team's commitment to success and Steadfast desire to keep the skills and specialist expertise imbedded in the UAA business.
In conjunction with the QBE Group, UAA has been involved in the successful introduction of the "ISP" product into the Latin America and Asian insurance markets.
In particular, UAA underwrites on behalf of the QBE Insurance Group in Australia, New Zealand and the Pacific Islands and provides services to QBE elsewhere in the world. In Latin America UAA has a service partnership with the Zurich Insurance Group.
UAA has grown to be the largest provider of specialist Mobile Plant and Equipment insurance in both Australia and New Zealand. They have been a finalist in the underwriting Agency of the year four times across Australia and New Zealand.
Remaining Newcastle-based
There are now 66 staff globally, but the company's heritage is in Newcastle and their Global Head office, administration claims function and NSW branch functions will always be based here regardless of the company's growth and size. A large percentage of the UAA staff are local as are some of the largest customers and clients.
UAA is also an active supporter of the local Hunter and Central Coast communities.
UAA is a proud supporter of the NSW Central Coast Academy of Sport, sponsoring a junior Indigenous Talent Identification program. This program is the first of its type conducted by a specific academy of sport. The main purpose of this program was to give Indigenous youth the chance to explore sports that they may not normally get the opportunity to experience or further develop their skills. One of graduates of the program had the opportunity to compete against International netball teams at the under 15-age level . The sports offered were AFL, Athletics, Basketball, Golf, Netball, Hockey, Touch Football and Rugby Sevens.
From the talent identification day, 20 sporting scholarships were offered and funded by UAA.
UAA continues to endorse and support the local charity "Got Your Back Sista". This organisation based in Newcastle supports women and children who have been involved in domestic violence incidents. Their goal is to help these women and their children re-establish their lives.
Products
UAA continues to develop innovative insurance solutions for the mobile plant industry. Their industry specific insurance products have been designed to meet the needs of the Australian, New Zealand and global plant insurance market and include Industrial Special Plant (ISP) and ProCon. These products are considered global leaders and best in class.
Industrial Special Plant (ISP) / Mobile Plant and Machinery
Incorporating seven key cover options into one package, ISP is designed to protect all types of plant and machinery from the smallest post hole digger to the largest fixed or mobile crane. The UAA ISP product is the result of ongoing research, development and commitment by UAA's team of experts. ISP can be tailored to suit a client's business needs and provides a simple and easy one quote, one application process. ISP can cover:
1. Material Damage – cover for owned mobile plant andequipment
2. Hired in Plant – cover for non-owned mobile machinery and plant hired in by the insured
3. Additional Benefits – a combination of automatic and optional benefits which allows you to tailor coverage to the insured's business needs
4. Financial Protection – a combination of covers which allows you to tailor coverage to protect your insured's business from financial loss
5. Breakdown – cover for mechanical breakdown of mobile machinery and equipment
6. Road Risk – Third Party Property Damage cover for registered vehicles
7. Broadform Liability – provides comprehensive Legal Liability protection for the insured business activities
ProCon / Industrial Professional Contractors Liability
ProCon incorporates five key cover options into one package providing Broadform Liability, Professional Civil Liability, Directors' and Officers' Liability, Statutory Liability and Employment
Practices Liability. ProCon provides a simple solution which has been specifically designed for UAA customers working and operating mobile plant and machinery.
Vision and strategy
UAA has the vision to be the most respected and successful mobile plant and machinery underwriting agency globally in the eyes of our customers, stakeholders and employees.
Their strategy is to take advantage of the embedded intellectual property built over forty successful years as market leader in mobile plant and equipment insurance. The objective is to take this IP and expand the global distribution footprint in order to increase and diversify revenue streams whilst still maintaining our focus on the core Australian and NZ businesses.
Other Articles from this issue
"Operating a business without a plan is somewhat like getting into a car, shutting your eyes and starting to drive"
BlueZone Group is pleased to announce that Paul "Monty" Montgomery has been selected as one of seven new recipients of t...
The 2019 Hunter Defence Conference is the 10th anniversary of this important event and will focus on driving collaborat...
Australasian commercial property markets are delivering favourable returns against the global property market, with the ...