Maximum opportunity for Newcastle
In December 2015, NSW Premier Mike Baird stood on stage at Newcastle City Hall and praised the Property Council of Australia for what he called the "outstanding thought leadership" behind Maximum Opportunity - the industry policy response to UrbanGrowth NSW's opportunities for Revitalising Newcastle.
Described as an ambitious blueprint for revitalising Newcastle, NSW Regional Director, Andrew Fletcher, said significant resources had been committed to the Transforming Newcastle Taskforce responsible for Maximum Opportunity. Mr Fletcher said Taskforce members had been selected because of their professional qualifications and experience.
"The intellectual capital of this city is quite amazing."
"All the relevant disciplines and market sectors were represented on the Taskforce, from engineering to sustainability and from residential to commercial."
Beyond the specific skills set of individuals, Mr. Fletcher said another key criteria for appointment to the Taskforce was a deep commitment to the city.
"These people are lifers. They don't see themselves as anything but Novocastrian."
 "Each person is heavily invested in Newcastle for the long-haul, be it through business or family or for lifestyle reasons."
Members of the Taskforce undertook an International Study tour to guarantee their thinking would be led by world's best practice.
The delegation covered 38,000 km and inspected 20 urban transformation projects across four major US cities in just 10 days.
They saw newly built environments that were truly mesmerising.
They had amazing access to projects which have fundamentally changed the way people live. They felt the economic and social dividend paid to a city from urban transformation projects.
"It gave the Taskforce a steely determination from the outset to develop policy solutions which were ambitious, aspirational and innovative."
Underpinning those solutions were the core set of strategic priorities which the Property Council has held unequivocally for Newcastle over the past decade: 
1. Removing heavy rail infrastructure from the City Centre is a pre-condition of sound urban design for a peninsula city like Newcastle.
2. Heavy rail services needing replacement by a rapid transit system along the dominant axis of the City Centre – Hunter Street.
3. The heavy rail corridor being preserved as an East-West link across the City Centre.
All the while, debate around future use of the heavy rail corridor was dominated by the conspiracy theory that truncation was a sop to "greedy developers" who had been "eyeing off" valuable harbour front land not subject to mine subsidence.
"The truth is that for decades, that rail corridor has been underutilised, leaking value and scaring away capital."
"Maximum Opportunity is proof that the Property Council of Australia means what it says by recommending:
1. More open space than UrbanGrowth NSW
2. More public amenity than UrbanGrowth NSW
3. Fewer development sites than UrbanGrowth NSW
Maximum Opportunity reimagines the City Centre with a series of "Game Changers" that provide world-class public domain, connect communities, stimulate demand and accommodate growth:
• Establish a Procession of Public Plazas from Civic Park to the waterfront.
• Provide Darby Common for connectivity and bringing the cycling community together.
• Create Urban Lounge as an authentically Novocastrian public space.
During the first half of 2016, the Property Council worked hard to convert the key recommendations of Maximum Opportunity into policy reality. Through a program of deep political engagement and the industry body's latest campaign on Newcastle Light Rail, Mr Fletcher said Maximum Opportunity was finding support from all quarters.
"Fresh resources have been committed for the new financial year which will see more detailed design work completed on Maximum Opportunity". From July 1 2016, the Taskforce will coordinate new research projects around urban mobility and world-class public domain.
Mr Fletcher said the first project would focus on promoting active transport links for pedestrians and cyclists. The second project is about identifying the requirements for a New City Edge and globally competitive tourism infrastructure from the Dangar Axis to Nobby's Beach.
Both projects are due for completion in the first quarter of 2017.
Other Articles from this issue
The renewal process in Newcastle has been gathering pace in recent years and has now reached an impressive pace that is ...
"Only a crisis – actual or perceived – produces a real change".
Nova Systems (Nova) has recently established a Surveillance Program, with a focus on supporting the ADF and OEMs who are...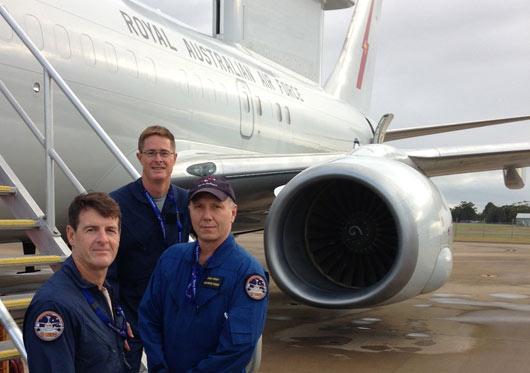 The New South Wales Planning Assessment Commission has given permission to Rio-Tinto for a small expansion of the Mt Tho...