Local startup launches smart parking solution
Newie Ventures has launched a smart parking solution at the University of Newcastle. The project is called Foresight Parking, and with a combination of technologies it allows students and staff to see available car parks in realtime, instead of arriving blind and circling for a park.
The frustration of trying to find a park is one Newie Ventures co-founder Heath Raftery knows well.
"Having lived, studied and worked at the uni for 16 years, it's obvious to me that many struggle to find a park. There's a better way, and we're building it."
With this trial, Newie Ventures aims to get a better understanding of the dynamics of parking on campus (number of cars, duration of stay, time of day, day of the week, etc). It is the first step in developing a solution that is beneficial to students and staff, and to the University of Newcastle as a whole.
On a larger scale, Foresight Parking is the start of what Newie Ventures envisions for the future of Newcastle.
Anne Laure Peaucelle, cofounder of Newie Ventures, says that by gathering and utilising realtime data, the trial will help the startup to further develop its product, which has the potential to help cities around the world to offer cost effective and time saving parking solutions.
Newie Ventures believes that Newcastle has been the perfect location to launch their company, with great local support for innovation and entrepreneurs. Newcastle is becoming a great choice for tech entrepreneurs to relocate and it has the potential to be a dynamic, innovative and creative destination. Beyond simply offering parking sensors, Newie Ventures offers end-to-end solutions that plug into the power of smart cities and provide access to valuable information.
Foresight Parking has commenced with a trial which comprises 10 car parks, each equipped with a sensor that communicates its status (available or occupied) back to the cloud. The 10 car parks are located south of the Civil Engineering building. An app (
www.newieventures.com.au/foresightparking/
) is available online, which shows in real time the available car parks and an online survey is also available to help gather thoughts, feedback and ideas.
Other Articles from this issue
NSW Mining 2016 Industry and Suppliers' Award Winners Announced Representatives of the mining industry and supplier busi...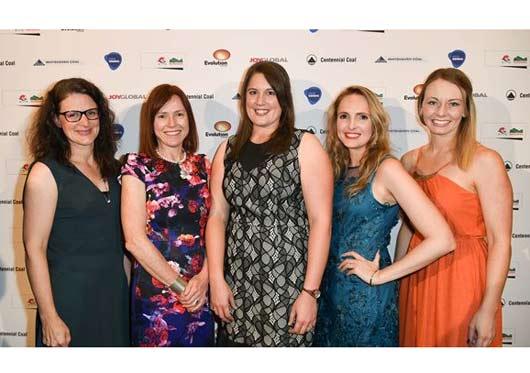 With the current Global business environment and potential competitors worldwide, every business action needs to have sp...
According to Beyond Blue the cost of mental health issues in business is huge and is often underestimated by managers.
We all know that regular exercise, foods of various colours and goodness, and limiting alcohol and other activities tha...