LETS TALK WITH.....DR PETER VAUGHAN
What is your current role?
I am the Orthodontist & the owner of Live Life Smiling Orthodontist
What job have you enjoyed most?
The most rewarding work is seeing how we can change the lives of patients who believe their teeth and smile cannot be fixed, or those that have not been able to afford treatment elsewhere. I take a lot of satisfaction from getting great results from the patients others consider too difficult or have been turned away.
When you are not at work, where can we find you?
Swimming, running or cycling. I participate in Ironman triathlons, having completed 92 Ironman triathlons worldwide. Only 3 other triathletes in the world have completed more. I also mountain bike with my wife and spend time in our extensive garden.
Where do you get your inspiration?
I grew up in a country town, where everyone cared for and helped each other. That community spirit is very strong in me.
What is the best bit of advice you have been given?
Treat every patient as if they are your own child.
How would you like to see our region develop over the next decade?
As an area of expertise in medical research, plus one of the best tourist destinations in Australia.
Tell us something that most people wouldn't know about you?
At present I am funding two research projects through HMRI, as well as sponsoring a number of sporting clubs.
I am contributing $60,000 to support two research projects on Depression through HMRI, the first project looks at establishing a primary care-integrated service model for young people with an emerging mental illness; the second explores genetic and environmental determinants of depressive symptoms.
The local sporting clubs I sponsor are the Newcastle Triathlon Club and the Adamstown Rosebuds Football Club. I am also a significant contributor to the charities of The University of Newcastle's University Foundation, the John Maclean Foundation (for children in wheelchairs), Smith-Magenis Syndrome Foundation, the School of Performing Arts Integrity Awards, and the Australian Outward Bound Foundation to which I have sponsored local youth and this has brought about major changes & improvements in their lives.
Are you reading anything at the moment?
Choice Theory by William Glasser. An incredible book to help us lead better lives.
Do you have a favourite line from a film?
Yoda in Star Wars "There is no try, only do"
Other Articles from this issue
Here's your chance to win a Scenic Tours 13 day South of France River Cruise and support an important local organisati...
Australian workers in mining, oil and gas are being armed with information to help prevent suicide as part of a new part...
On 25 March Mortel's Sheepskin Factory announced the opening of their much anticipated new store at 1 Weakleys Drive, Th...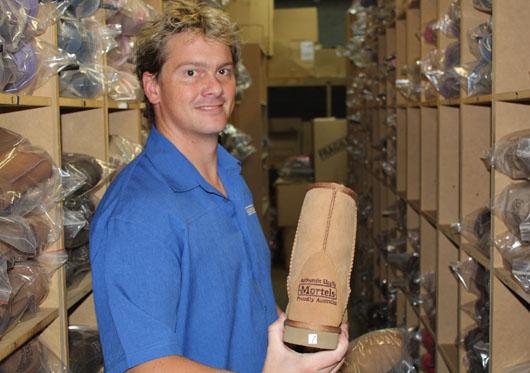 Renew Medispa by Hunter Plastic Surgery has been officially opened via an exclusive launch event and the pull of a ribbo...