Let's talk with Penny McCardle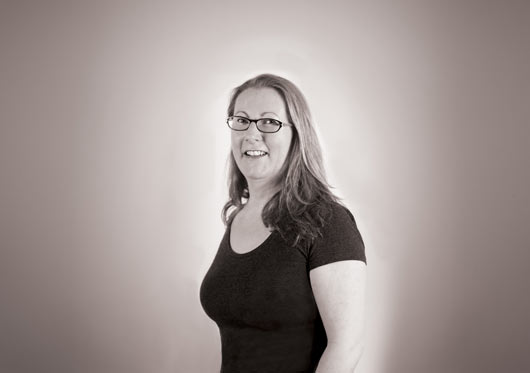 In a few words tell us about your current role.
I am the director and principal archaeologist at McCardle Cultural Heritage. I undertake all aspects of the job including, field work, research, artefact analysis, reporting and consultation. I also undertake forensic anthropological analysis (human bone identification) for the NSW Police, NPWS and Newcastle Department of Forensic Medicine.
How have you reached this point in your professional life?
Quite by accident. I enrolled at Uni to become a History teacher. Missed out on that but was able to enrol in archaeology and that was it, found what I was looking for. I completed my BA in Archaeology and Palaeoanthropology and Hons. in Traditional Aboriginal Burials and Mortuary Practices. I have also completed a number of Forensic Anthropology courses in the USA.
When you're not at work, where can we find you?
Reading a good book, having a glass of nice red wine, skiing or travelling.
Where do you find inspiration?
Personally, I find great inspiration from my daughter; she is a 22 year old with more determination and courage to follow her dreams than anyone I know.
I find professional inspiration from what I find in the field. Every now and then we find something quite unique and extraordinary.
What advice would you give to someone just starting out in your field?
Do what you enjoy. There are so many different areas in archaeology, find your passion and, work. As all jobs, there are ups and downs, but learn from everything and keep on learning. Even after 16 years in the field, I am still learning and enjoying every minute.
What's something most people don't know about you?
I used to be a fashion designer and dress maker specialising in wedding dresses and eveningwear.
How would you like to see the Hunter evolve over the next decade?
I think Newcastle and the Hunter Region have great potential for the future. The area is small enough to undertake some new and exciting projects with long term benefits to the community.
Newcastle is a wonderful place, with a sense of community. If we can keep that we can create new and exciting opportunities through a variety of people, interests and expertise in the local area.
What's your favourite Hunter restaurant/café/bar?
I have a few: Paymasters, Bocados, Meet and Scratchleys.
Are you reading anything at the moment?
I like reading fantasy, biographies and anything unusual. I have just finished all the Hobb books. I usually have two or three books going at once. At the moment I've started Day of the Triffids.
Other Articles from this issue
Two local businessman, Shane Fox and Ian Jones, have joined forces to launch Merchant Business Brokers, a Newcastle-base...
Denton Engineering & Hydraulics at Thornton has recently expanded their capabilities through the acquisition of a Bed Mi...
Innovation is arguably the most important means of staying competitive in the marketplace.
Employees rarely resign on a whim. Occasionally it will be because their circumstances have changed, but for most employ...