Lets talk with Andrew Fletcher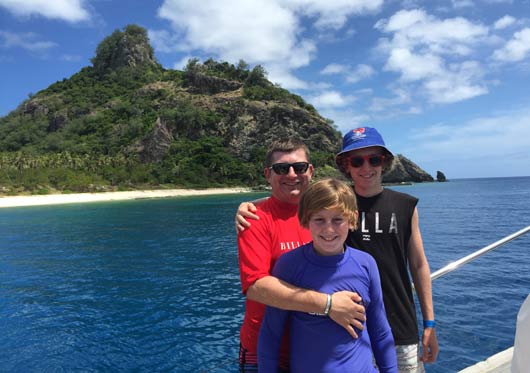 In a few words tell us about your current role.
As NSW Regional Director, Property Council of Australia, my role is focussed on advocacy and public affairs. The main responsibility is to champion the interests of The Hunter in the political arena to deliver regional prosperity, grow jobs and create strong communities.
How have you reached this point in your professional life?
It feels like I have had several careers across different industries. The common denominator is that I have spent my entire professional life working for membership based organisations.
That's because I've always been attracted to the idea that the good of society should be prioritised over the welfare of the individual and that the best way to do that is for people to come together to achieve common goals.
That led to studying Australian labour history, industrial relations and human resource management at the University of Newcastle as part of a business degree. It was during those years, as a student activist and trade union delegate, that I did my first advocacy work on behalf of members.
I immediately enjoyed representing the interests of a common group, bargaining on their behalf and the cut-and-thrust of a political environment. That put me on a career path which has included stints as CEO of a University Union, President of a professional body, CEO of a regional organisation and State Director of a major industry association.
When you're not at work, where can we find you?
Hanging out with my two sons, aged 12 and 14, is how I spend most of my time outside work.
Both are keen rugby league players for the Mighty South Newcastle Lions and I volunteer my time as an Assistant Coach/Manager and committee member. That means March to September is all about junior footy. During the summer months, time spent with my boys means enjoying the Bar Beach surf and attending cricket matches at the SCG.
My other personal interests are film, television and live music.
Where do you find inspiration?
My boys provide all the inspiration and motivation I need to do my best both professionally and personally.
I want them to grow up and raise their own family in a globally competitive Newcastle with unrivalled liveability – something I can pursue through my work – and each day I strive to set them an example of how to be a good man and productive member of the community.
What advice would you give to someone just starting out in your field?
My first piece of advice comes from my Uni lecturer in Manage-ment Philosophy. He encouraged every student to develop their own personal life philosophy - a strong foundation or belief system – to encourage them to "want" to strive for excellence. My philosophy on life is to always be "fair dinkum" and it has
answered every problematic situation I have encountered.
My second piece of advice is to find a mentor and cultivate that relationship. I've been fortunate to have two mentors in my pro-fessional life who have also become close personal friends. They are men I know I can always rely on for wise counsel - or a kick in the arse - depending on which is required.
What's something most people don't know about you?
I am a proud First Fleeter – an eighth generation Australian - and direct descendant of Edward Miles, who arrived as a convict in 1788 upon The Scarborough.
How would you like to see the Hunter evolve over the next decade?
I love the region's natural assets – from our magnificent coast, to rich Hunter Valley and world heritage wilderness areas – all of whose integrity must be protected.
Combined with Newcastle becoming Australia's first regional city of the Asia Pacific, whose heart is a vibrant and authentic destination, it should make the Hunter the very best place in the world to live.
Favourite Hunter restaurant/café/bar?
Café Inu at Carrington
What are you reading at the moment?
Molly Meldrum's biography, "The Never, um, Ever Ending Story."
Do you have a favourite sport and team?
The great and glorious game of rugby league football, and of course, the Mighty Newcastle Knights (we'll win the comp next season for sure).
Best line from a film?
"Shoot straight you bastards, don't make a mess of it",
Breaker Morant.
Other Articles from this issue
The NSW Minerals Council has reported that the latest NSW coal export results show demand remains strong with total NSW ...
Hunter TAFE, the Aboriginal Learning Circle and the Newcastle Knights have collaborated on a project designed to encoura...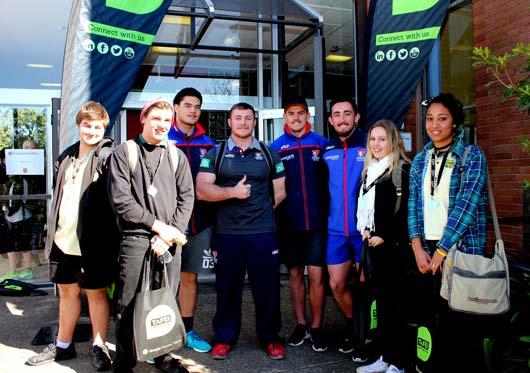 The Young Professional Engineer of the Year Award aims to acknowledge and reward young professional engineers who have r...
The Business Council of Australia has released an interesting paper entitled Building Australia's Comparative Advantages...