Lake Macquarie Airport expanding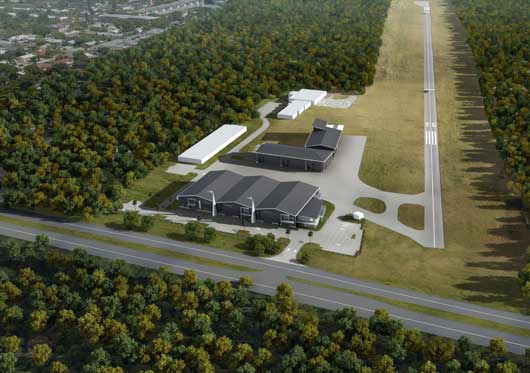 Lake Macquarie Airport, formerly known as Aeropeolican/Belmont Airport, will have been in the hands of its latest owners for four years as of the beginning of June, 2018.  Within that time, the owners have established their own businesses on site and created an exciting airsports venue which includes:
Skydive the Beach - the largest Skydiving business in Australia, which is now listed on the ASX as Experience Co Ltd. ASX EXP.
Matt Hall Racing - a company that offers aerobatic joy flights and private charter. MHR is headed up by world No. 1 Red Bull Air Race pilot, Matt Hall.
Skyline Aviation Group - helicopter charter, flight training and heli lift services. Skyline also operate and offer training for high end commercial drones which are used for Lidar surveying, photography and sensitive weed spraying.
Airborne Australia - manufacturer of certified Light Sport Aircraft for the world market and importers of the Magni Range of Gyrocopters. Airborne Flight Training also offer training to instructor level in microlights, gyrocopters with plans for fixed-wing in the near future. 
Two years ago, the airport was renamed Lake Macquarie Airport and an arrangement was made with the Westpac Rescue Helicopter Service and NSW Ambulance to establish their aeromedical services at the site. Now up and running along with Northern Region bases Lismore and Tamworth, the service provides a 24/7 world class aeromedical service for the whole of Northern NSW utilising state of the art AW139 helicopters.        
The owner consortium have since submitted Development Applications (DAs) to Lake Macquarie Council, which have now been approved. The DAs consist of four buildings adjacent to the Pacific Highway, three of which are hangers with office space and pilot's briefing rooms. The fourth building opposite the main entrance will house a terminal and a two-storey café restaurant.
There are also two hangers on the opposite side of the hardstand area, which will house aircraft and accompanying office and service space.
The consortium were mindful of the impact of the buildings from an aesthetic standpoint and appointed an architect to draw up the plans.
The buildings have been designed to accommodate future growth for all businesses at the Airport to  continue to provide much needed services to the aviation industry as well as increased tourism and employment to the area. Whilst Lake Macquarie Airport has limited land available, there is still room for further expansion, including the potential for a regular passenger service to be re-established. 
Other Articles from this issue
Australia's largest collaborative soil research initiative, aimed at enabling farmers to increase their productivity and...
The outstanding success of businesses was celebrated at the Lake Macquarie Business Excellence Awards Gala Dinner, held...
The Engineers Australia Newcastle Division represents engineering professionals, technologists and associates from the H...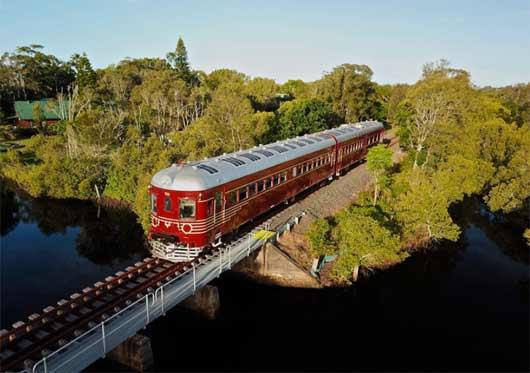 With Malcolm Turnbull seemingly ruling out changes to the GST, the real question is what if anything, is the Government ...