Jayco continues recovery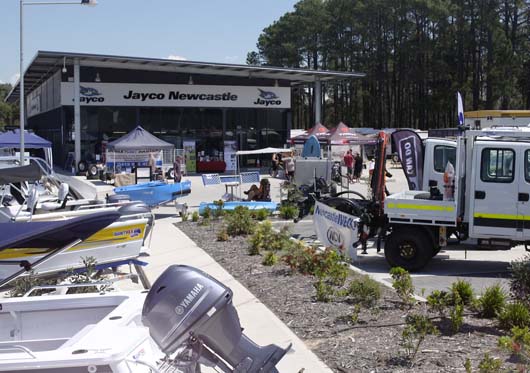 It has been a big first year at the new Jayco Newcastle dealership.
After suffering a fire in 2013 that saw the loss of 19 caravans, computers, offices and all of their Spare Parts & Accessories Department, Jayco Newcastle moved into their newly built premises at Camfield Drive Heatherbrae in November 2013.
The Grand Opening of the Jayco Newcastle site took place on 1 March 2014 with Jayco Founder & Chairman Gerry Ryan as the special guest. More than 200 customers, staff and suppliers attended the event.
Since opening at their new premises, Jayco Newcastle have gone from strength to strength. They have won several awards including the Hunter Business Award for Excellence in Business in 2014, The Jayco National Country Dealer of the Year award for 2014, Jayco Outstanding Achievement and were also nominated as a State finalist in the Motor Trade Authority Awards.
In 2014 due to the move to the large new premises, Jayco Newcastle were able to host their inaugural Caravan, Camping & Boating Expo with more than 20 difference exhibitors showcasing their new and innovative products and services covering caravan and camping, spearfishing and boating, electronics, holiday parks, 4WD and Off Road, RV spares and accessories, cycling, cookware, watersports and more. It was a hugely successful event with an estimated more than 7000 people attending over the three days. A customer appreciation night was also held on the Saturday night of the event with more than 200 customers & staff enjoying a spit roast dinner, entertainment, drinks and lucky door prizes.
Jayco Newcastle has also hosted several customer appreciation weekends and evenings since the move to the new dealership.
During these weekends away, Jayco Newcastle cover the site cost at a caravan park as well as putting on BBQ's and providing entertainment.
Other Articles from this issue
Entries are now open for the 2015 Newcastle Master Builders Association Excellence in Building Awards. Entries close on ...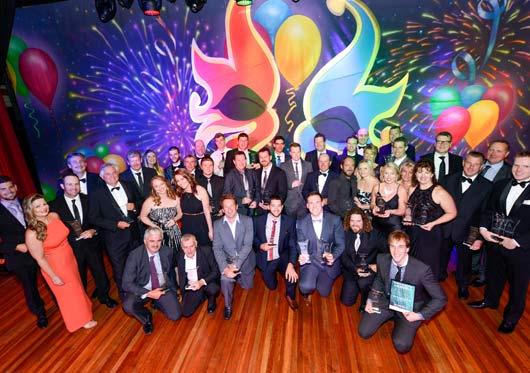 Australian workers in mining, oil and gas are being armed with information to help prevent suicide as part of a new part...
The March 2015 Month in Review publication from Heron Todd White has again highlighted the problems with the A and B gra...
Organisations today are facing serious challenges on two fronts: