Is workers compensation hurting your business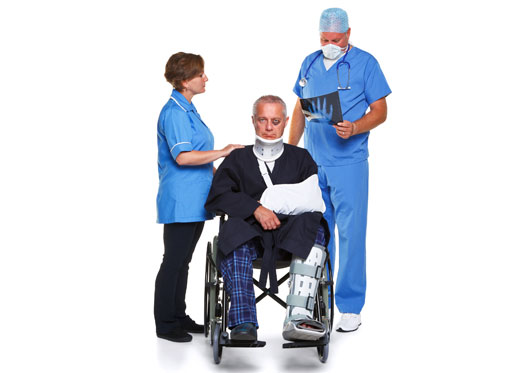 Faith Eeson
FOCCALE Safety Management
The cost of the worker compensation insurance premium can be a sizable expense to the business and impact on the business profitability. Therefore, it is paramount to business survival and profitability to manage workplace safety effectively.
The rise in the premium is the result of the costs of worker compensation claims, which include medical treatment and expenses related to the claim; compensation and settlement payments, and estimated cost calculated into the premium for long-term claims.
There are ways to get it under control and avoid this dilemma.
The strategy is to take action sooner rather than later. The ideal is to make it a part of the business culture on start-up, when the business is establishing itself, which will make it a lot easier to implement in the building stages. However, the safety culture can still be developed in an established business or organisation. It may take more time and effort as the existing culture and systems may have to be reversed, revised, relearns and instilled.
A Safety Management System has proven to be an effective management tool for achieving safety within any business; enabling better compliance with legislation and regulations; assisting business in minimising incidents and injuries, thus containing the business costs. With management commitment creating a culture of health and safety demonstrates to worker that their welfare is a priority. Hence; leading workers to embrace the change and improve on productivity.
With any workforce there is a likelihood of incidents and injuries despite an established safety management system. When this occurs it is important to minimise the impact by taking a proactive approach in the managing the injured workers on a return to work program. This practice promotes a more successful outcome, not only for the injured worker, but also in reducing and preventing an increase in the insurance premium.
Some actions you may want to consider:
• Review your current premium and take note of any amount above the basic tariff
• Review incident and injury trends and workers compensation claims that account for the increase
• Develop strategies and initiative to minimise these trends
• Develop return to work strategies that include suitable duties
• Be proactive in supporting injured workers
• Work closely with your insurer
• Encourage worker involvement and contribution to best practice
An established Safety Management System includes a framework for compliance with the laws and helps to avoid penalties for breaches and negligence. In addition, integrating these systems into the business operating systems helps to improve business efficiencies. Coupled with early intervention and effective injury management to prompt early recovery and help to avoid ongoing claims that can be costly.
Other Articles from this issue
With the SuperStream deadline of 30 June rapidly approaching, ATO Deputy Commissioner James O'Halloran says now is the t...
Workplace health and safety has come a long way since the days of a medicine cabinet with a bottle of antiseptic and a p...
National Manufacturing Week 2016 (May 11 - 13, Sydney Showground) is shaping up as a powerful forum for manufacturers an...
For the second consecutive year Jayco Newcastle has been named Best Regional Dealer at the NSW Caravan and Camping Indus...