Impact of the Banking Royal Commission on commercial property debt
Gavin Drummond
Balmain
There have been a plethora of headlines and opinions provided on the Banking Royal Commission or "The Royal Commission into Misconduct in the Banking, Superannuation and Financial Services". Not many of these have provided any real attention to the commercial property debt markets to date.
The focus of the Commission appeared to be on the banking industry providing 61% of the massive 10,323 submissions received, and the seven public hearings held over the course of 11 months. During this period, the Royal Commission received input from all parties to these industries, including industry associations.
The Royal Commission was completed on 1 February 2019 and the 530 page, final report was tabled in Parliament on 4 February 2019.
The final report provided a total of 76 recommendations.
To follow up on the Commission's Final Report, the Australian Securities & Investments Commission (ASIC) released "RG 209 Credit licensing: Responsible lending conduct" in December 2019.
Whilst 17 of the Commission's recommendations were specifically directed to banking, only one of these was close to dealing with commercial debt markets. This recommendation addressed the definition of a "small business". The commercial banking segment was therefore, largely unscathed.
Why? At the onset of the improvement of the Australian economy post the Global Financial Crisis, and with an increased activity of Offshore Purchasers of Australian residential property, the banks (mainly the majors) sought to grab market share.
What happened? As these newly funded projects were drawing to a completion, changes to legislation directly affected offshore property purchasers. Some of the "off plan" presale purchase contracts consequently couldn't complete, leaving banks with higher than expected residual debt exposures and higher gearing ratios.
What happened next? Banks were not comfortable with this situation! To ensure that this didn't reoccur, the banks sought to increase presale debt cover targets (to as high as 140% of loan limits) and some reduced loan to cost and/or loan to value ratio (known as "gearing"). Many medium and even larger property groups had undertaken presale marketing plans based on the old targets, only to be told that the indicative offers issued by the banks, would not be formally approved.
Opportunity? With an apparent vacuum of funding for development loans and some commercial investment loans, the reducing official cash rate created an "alignment of the stars". Investors were disappointed by investment rates available and sought yield. These investors sought out alternative investments.
Experienced non-bank lenders such as superannuation funds, local investment houses, offshore investment managers and wealthy family offices eyed the opportunity to take some of this market share. Even some of the larger scale developers, property syndicators and builders moved into the lending market. Balmain is no exception with a funding capacity from $1m to $50m per loan and four in-house funding programs to select from.
The advantage of non-bank commercial property lending is that these lenders will take positions that the banking industry cannot, or will not. In most cases, these non-bank lenders are providing the loan terms that the banks used to, and in some cases, have been slightly more accommodating.
Examples of this are lower interest cover ratios, loan terms that exceed a property's initial lease term or WALE (Weighted Average Lease Expiry), lower presale targets for development loans, lower lease pre-commitments for commercial & industrial projects, and finally, higher gearing.
Whilst the non-bank sector has not filled the void left by the banks in the commercial property debt market, and may not over time, it is alternative debt avenue that many experienced and successful property players are turning to.
Other Articles from this issue
City of Newcastle has welcomed another milestone in the City's revitalisation, with work beginning today on a major resi...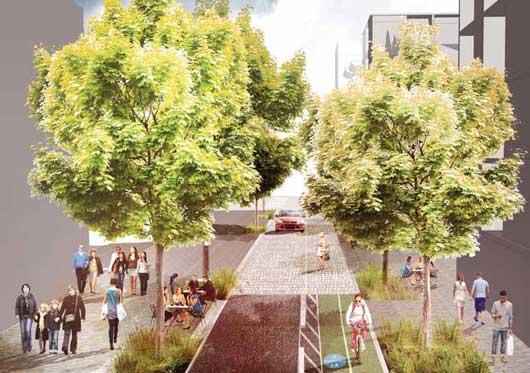 The much-anticipated Cameron Park Plaza shopping centre will open mid-2020. The $40+ million investment in the local c...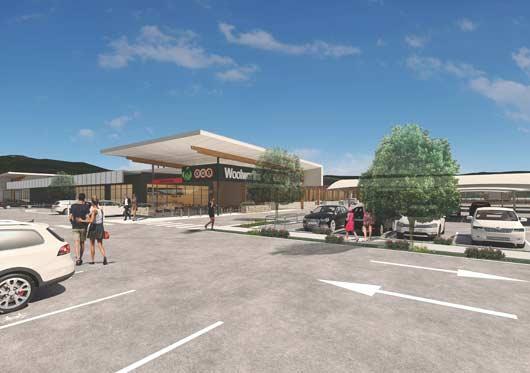 When Nadene Barretto heard that a local women's rugby comp did not have the resources to offer the same prize money as t...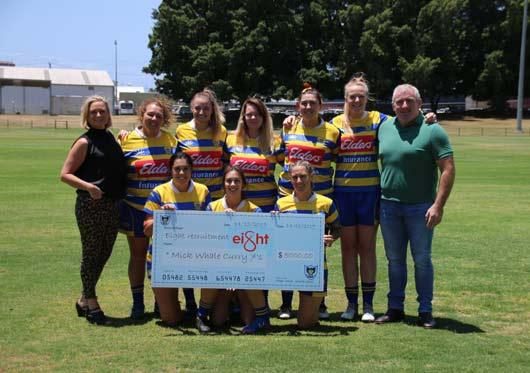 The local professional accounting and business community has continued its support of education pathways in the Hunter b...