HR and the modern workplace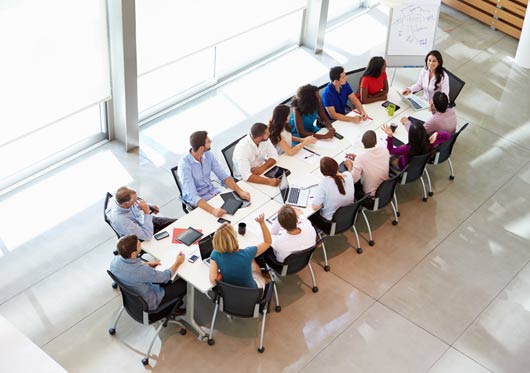 Lyndell Fogarty
performHR
Article as published in the February edition of the AICD Company
Director magazine
Business is full of risk and opportunity. No doubt you receive robust reporting on all manner of metrics to aide with decisionmaking in strategic, financial and operational areas. But how much attention is paid to reporting on the people factor? If your people are indeed your greatest asset, then your HR team bears much responsibility in creating the frameworks that both minimise risk and allow your employees to thrive. Given how deeply HR impacts organisational success, it is critical to consider: Are you asking your HR leaders the right questions?
The metrics reported at board level are often a series of lag indicators relating to things that occur on the frontline. From a people perspective, think employee turnover, absenteeism and lost-time injuries. While this is still bread-and-butter HR data, and still needs to be reported, the results on the dashboard should invite questions to challenge you and your HR team to think beyond the transactional.
To truly have an impact, HR must be accountable for providing insight into the factors that contribute to the metrics. Forwardthinking leaders are now asking for analysis on lead indicators like employee engagement and wellbeing because of the relationship between these factors and broader organisational success.
Research from Deloitte in 2016 points to culture, leadership and talent management being significant strategic drivers and potential sources of competitive advantage. When placed in this context, it is evident the conversation about people needs to extend beyond a simple quantitative report. These 'new' metrics are not only relevant at board level, but are what employees, consumers and business partners are concerned with.
So, what does this mean for HR in the modern workplace?
To be an effective business partner, HR must shake free from its traditional support staff role. HR leaders need to think strategically and analytically and speak the language of the board room. They must be able to clearly articulate to Managers,
Executive and the Board, in a way that is meaningful to them, that critical HR success factors lie beyond the old, hard metrics. There must be a willingness to discuss less tangible factors like culture and talent in order to really unlock the potential of your most unique resource.
Other Articles from this issue
On 13 February the Minister for Defence Industry, the Hon Christopher Pyne MP, announced that Australian industry has be...
Sitting at my desk at the Dash co-working space, a sudden uproar alerted me.
Withholding money from an employee's pay for tax is common practice for employers. Withholding money for other purposes ...
Newcastle is ready to accommodate an influx of new event bookings as the City reopens the doors for functions at its key...