Helipad approved at Trinity Point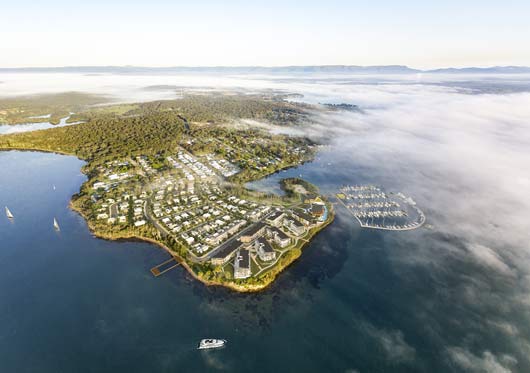 The NSW Department of Planning has approved Johnson Property Group's application to install a helipad at its five-star luxury, $388 million masterplanned community, Trinity Point. The helipad is expected to be operational within six months.
"We're very happy approval has been given – it will bring the development into line with all other Hunter Valley five-star resorts," said Johnson Property Group's chairman, Keith John. "Trinity Point residents will now be able to reach Sydney Airport quickly and easily, which will add an extra level of appeal to the project for potential buyers."
The announcement came just as Johnson Property Group released the first 24 apartments in Trinity Point's new Polaris building located in the residential community's best position. Weaving the peninsula's raw splendour with the urban attractions of world-class dining and marina resort facilities, the 2 and 3-bedroom luxury waterfront apartments and penthouses are nothing short of grand.
Waterview and waterfront blocks have also been snapped up with 60% of the blocks sold at the estate already. Premium registered blocks are still available for future residents.
Visitors can experience Polaris' expansive, light-filled floorplans, stunning views over the lake's sparkling water and luxe details for themselves in Trinity Point's state of the art, 3D immersion room. Afterwards, they can enjoy world-class relaxed dining on the water's edge at the community's newly launched restaurant '8 at Trinity', with panoramic views to the brand new world-class Trinity Point Marina.
Other Articles from this issue
When Nadene Barretto heard that a local women's rugby comp did not have the resources to offer the same prize money as t...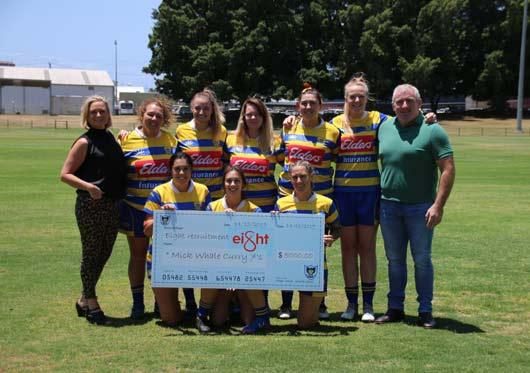 City of Newcastle has welcomed another milestone in the City's revitalisation, with work beginning today on a major resi...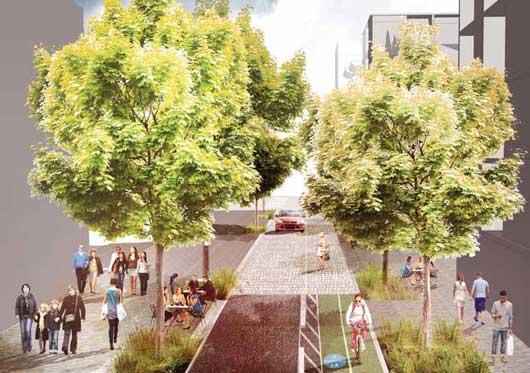 There have been a plethora of headlines and opinions provided on the Banking Royal Commission or "The Royal Commission ...
Two of Newcastle's boutique property management and sales agencies, Elite Property Management and Solid Property Service...