Height and scale greatly reduced for East End concept
UrbanGrowth NSW and The GPT Group have lodged a revised concept plan with Newcastle City Council for their proposed East End redevelopment.
The revised concept responds to Council and community feedback that heights should be compatible with the heritage values and character of the East End while maintaining the visual prominence of the Christ Church Cathedral in the city skyline.
"The message from the community and Council was clear and we have responded with a revised concept that is more in character with the East End, with reduced heights and floor area," UrbanGrowth NSW Chief Executive, David Pitchford said.
"But our overall vision remains the same: we want to revive the East End by redeveloping the Hunter Street Mall site, including the historic David Jones building, to feature retail and dining on the ground level with apartments above while retaining the significant heritage components of the site."
Program Director, Michael Cassel, said the revised concept also responds to Council's resolution outlining its preference for a maximum building height of RL40.
"The revised concept includes reductions in height and floor area, reducing the maximum height by 29.5 metres and the gross floor area by 29%, including a 69% reduction in retail floor space and a 87% reduction in commercial floor space, while the number of apartments has increased from 516 to 565," Mr Cassel said.
"I would like to acknowledge the work of the Lord Mayor, Nuatali Nelmes, who has advocated strongly for a concept that is in keeping with the historic integrity of the East End," Mr Cassel said.
The new concept includes a 12 level development on the corner of King and Perkins streets (reduced by eight levels) and a nine level development on the corner of King and Newcomen streets (reduced by six levels).
Other Articles from this issue
Peabody's Wambo Mine have taken out the highly contested 53rd Australian Underground Mines Rescue competition at Centenn...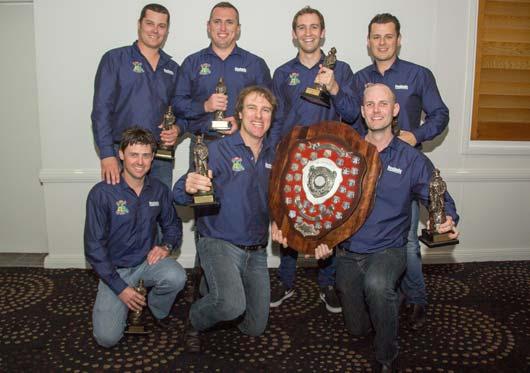 Pitcher Partners Newcastle and Hunter has published a free Tax Facts guide.
The rules around superannuation remain unchanged in the recent Federal Budget with the government further advising there...