Future Leaders Scholarship 2020 awarded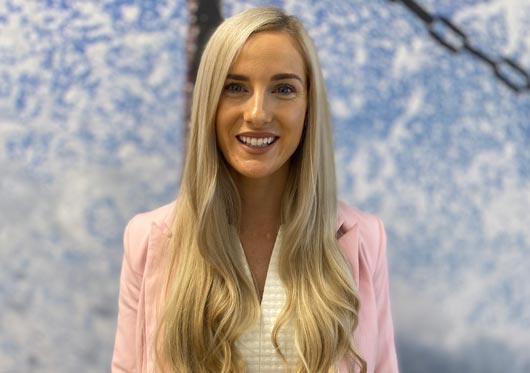 HunterNet has announced the recipient of the Kristen Keegan Future Leaders Scholarship 2020 is Sharni Campbell, Recruitment Consultant Specialist from Chandler MacLeod.
The Kristen Keegan Future Leaders Scholarship is aimed at honouring Kristen's legacy as a leader in the Hunter Region. The Scholarship covers the tuition costs for one participant as part of the HunterNet Future Leaders Program 2020.
The Assessment Panel, comprised of Ian Brown (Chairman, Future Leaders Committee), Jacqui Warren (Future Leaders Program Director) and Tony Cade (CEO, HunterNet), received several high calibre applications from young leaders across the Hunter. Applicants were required to submit a letter addressing the following criteria:
What would participation in the Program mean to you.
Demonstrate your aspiration to succeed in your chosen pursuit and how financial and moral support would further your education or personal development.
What does the heritage of our region mean to you and how can this be respected while creating the necessary change, innovation and progression to take our region forward.
Ian Brown, Chairman of the Future Leaders Program Committee said "Congratulations to all of the 2020 Kristen Keegan Scholarship finalists – we were certainly overwhelmed with the quality of the applicants this year and I congratulate Sharni Campbell on being awarded the Scholarship for 2020. I look forward to witnessing Sharni's personal and professional development this year as she embarks on the 2020 HunterNet Future Leaders Program."
Sharni's application detailed her aspirations to be a thought-provoking, caring leader who empowers the people around her. She is passionate about her work and the region and said she would be proud to honour Kristen's legacy as a leader in the Hunter. Sharni has a passion for organisational psychology and is undertaking a Bachelor's Degree in Psychological Science through the University of Newcastle.
Sharni said"Being named the recipient of the Kristen Keegan Future Leaders Scholarship for 2020 is an absolute honour. I am excited for the opportunity to grow and learn alongside the future leaders of our region. I am passionate about our region and hope that the skills and knowledge I gain from this Program will allow me to honour Kristen in promoting our region and shaping its future."
Sharni joined the HunterNet Future Leaders Program along with several other young leaders on Thursday 2nd April 2020 for the Program Launch. The Program will cover 12 leadership topics, followed by a major project where participants will be mentored by industry leaders and present to a panel of esteemed judges in October this year.
HunterNet also wish to acknowledge the other finalists for the Scholarship:
Paul Sniekers, Richard Crookes Constructions
Kate Evans, Ampcontrol
Danielle O'Neill, NAB
Sam Barnes, Banlaw
The Assessment Panel were impressed with the high calibre of applications for 2020. Each finalist demonstrated a commitment to personal growth and development and a passion for the Hunter Region.
Other Articles from this issue
A total of $36,000 has been awarded to 18 talented and inspiring students as part of the 2020 Port Stephens Mayoral Acad...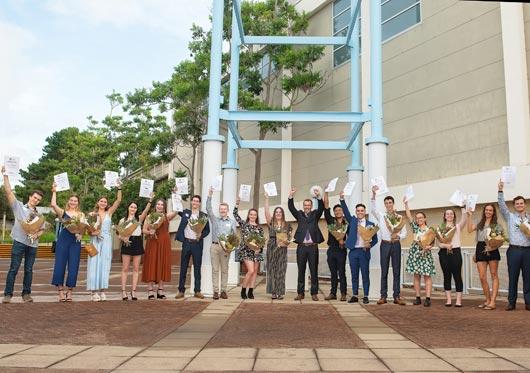 Landscaping works around The Station are moving full steam ahead, with works started end of March.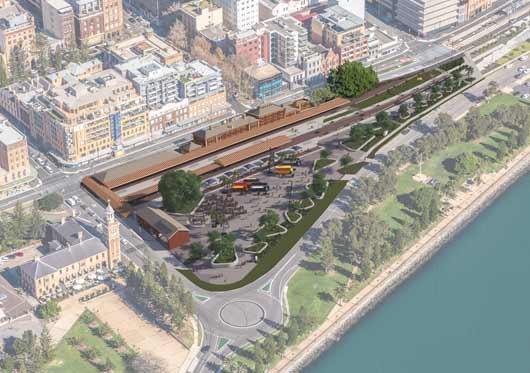 Hunter Water customers will benefit from increased investment in the region's water and wastewater infrastructure, while...