Full circle in business for Kate Murphy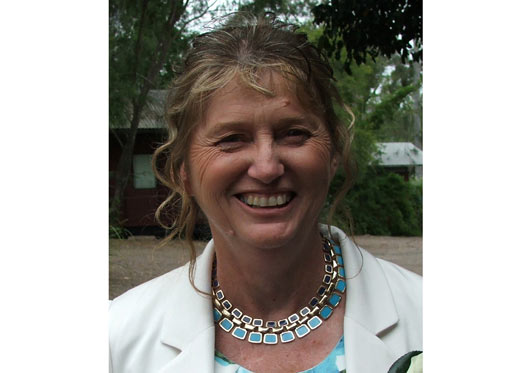 Kate Murphy established, owned and operated businesses in the manufacturing and construction sectors for nearly 30 years.
Her first business was Drovers Ay-One, which was started through the New Enterprise Incentive Scheme (NEIS) in 1986. Over the years Kate built Drovers into a market leader in authorised livestock identification. As part of my succession planning the business was sold in 2011 to a multi-national tag company based in the UK.
Once Drovers was sold, she continued running a small specialised foundry operation known as A-One Brands. Along the way Kate also established and operated Dungog Ready-Mixed Concrete, an independent concrete batching plant. After identifying a need for rental industrial units in the Dungog industrial area, she built a five bay factory unit providing excellent facilities for start-ups and existing businesses.
Kate says she has always been aware of the need for succession planning and is proud to say that all three businesses attracted quality buyers. She believes it is an indication of the strength of the systems built into each business that they could survive and thrive after a change of long term ownership. She sees too many businesses that are "owner-centric" with so much of the essential value of the operation locked inside the head of the owner.
Kate have also been active within the Dungog business community, developing her business facilitation skills through service on a variety of council economic development and business committees. She worked with a team of local business owners to establish the Dungog District Chamber of Commerce, serving three terms as Chamber president as well as many years on the executive.
In a lovely piece of synchronicity, Kate now works as a NEIS facilitator and business adviser at the Hunter Region BEC (HRBEC) at Kurri Kurri, supporting and mentoring a new generation of people as they make the jump from jobseeker to small business owner, and working with start-ups and established businesses in the area. Kate says she is constantly inspired by the passion that people have for their businesses and enjoys helping them regain their passion and confidence when times are tough by brainstorming with them to identify strategies to assist their recovery.
In this role Kate was recently judged the Best Regional BEC mentor of 2015 at the National BEC Association (BECA) awards in Melbourne while the HRBEC was awarded the Best Regional BEC in Australia and one of Kate's clients won the Best New NEIS Business award.
Other Articles from this issue
Accounting and financial firm, Prosperity Advisers has won the prestigious 'Fast-Growing Firm of The Year' award at the ...
Parque Newcastle East, located on the corner of Bolton and Church streets on the former site of the region's first schoo...
Hunter Region BEC were awarded the Best Regional BEC and Business Advisor, Kate Murphy, won Best Regional Mentor at the ...
Carrington based engineering consultancy RCA Australia is celebrating 25 years in business in 2019.