FROM THE EDITOR
Science, Technology, Engineering and Mathematics: Australia's Future released by the Chief Scientist for Australia is an important document that outlines steps Australia needs to take to build a stronger, more competitive nation.
Available at
www.chiefscientist.gov.au
, the report covers such aspects as building competitiveness, supporting high quality education and training, maximising research potential and strengthening international engagement.
In our ever increasingly technology-driven world, it should be blatantly obvious to everyone that STEM (Science, Technology, Engineering and Mathematics) will be vital to Australia's future prosperity.
The scary fact is that Australia is the only OECD country without a science or technology strategy. In fact we no longer even have a department with the word science in its title.
A science/technology strategy that brings together government, business, research and education needs to be put in place as soon as possible. It is not a maybe; it is an essential ingredient for our economic future.
So the question is, do we as a nation not believe that STEM is important or do we not care about our future?
Are there any politicians with some vision that will help drive a science strategy?
For the sake of our economic future we should all hope so.
Other Articles from this issue
The QantasLink 2014 Hunter & Central Coast Awards for Excellence in Tourism were announced in front of hundreds of indus...
The mining sector has reached a new five-year low, with confidence levels likely to take years to recover, according to ...
Awabakal Newcastle Aboriginal Co-operative has unveiled major refurbishments to its Aboriginal Primary Health Care Centr...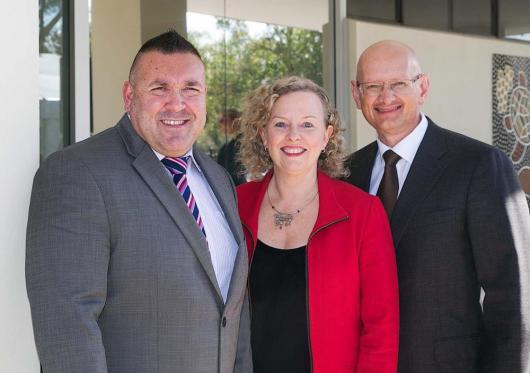 The Newcastle Light Rail route has been decided with an announcement made at the end of May.