Foundation community supports local students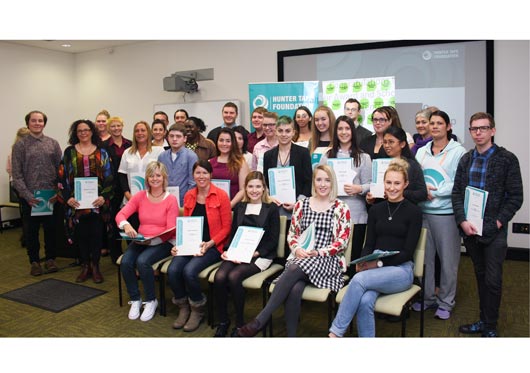 A group of talented local students has been presented with awards and scholarships, providing much needed support and encouragement thanks to the Hunter TAFE Foundation and a group of local businesses.
The Hunter TAFE Foundation presented more than 35 students from the Central Coast, Hunter and Newcastle regions with encouragement awards and scholarships that will assist them complete their studies at Hunter TAFE.
Hunter TAFE Foundation is a not-for-profit organisation working with Hunter business, education and community leaders committed to supporting education and training by providing financial support to Hunter TAFE students who are experiencing either personal or financial hardship. The financial assistance helps these students complete their studies.
The special presentation included the announcement of Jade Brambe of Shortland, as the inaugural recipient of the Sonia Walkom Memorial Scholarship. Jade is studying real estate after her house-hunting last year sparked her interest in the field.
Jade is committed to establishing herself in the industry and the scholarship will enable her to complete further training to obtain her real estate licence.
President of the Hunter TAFE Foundation Neville Sawyer said the awards recognised the dedication and commitment that students had shown throughout their studies and helped and encouraged them to continue their education journey.
"These awards and scholarships are possible through donations made by generous individuals and organisations. This support is truly making a difference to the lives of students at Hunter TAFE and provides encouragement for students to ensure they continue their education," said Mr Sawyer.
Awards and scholarship donors include the Indigenous Consultative Committee, Kaiyu Enterprises, HunterNet, Newcastle Earthquake Relief Fund, Walkom Real Estate, Smit Lamnalco Australia and the Hunter TAFE Foundation.
Other Articles from this issue
After 27 days on the road, Gerald Frogley has returned home from his 14,670km ride around Australia.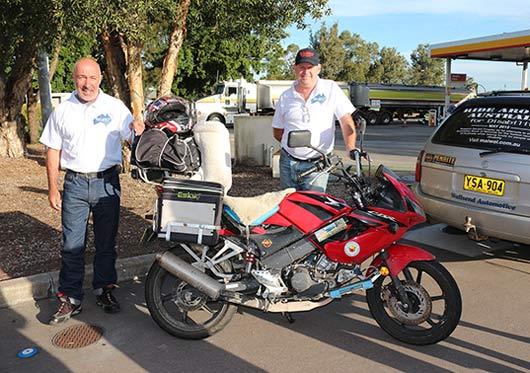 Do you know of a specific leadership style that leads to staff engagement, because of its powerful ability to generate t...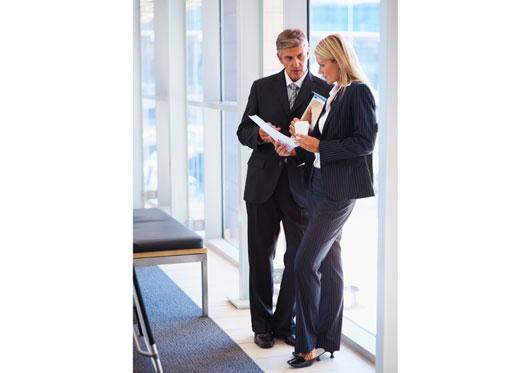 A Hunter-based business is getting behind local sport and charity to benefit business and community.
Sophie Chaffey is Managing Director of Alliance Labour Solutions, a company she founded to provide a robust recruitment/...